The first two weeks of May have been packed. The month started with a Clean Air Awareness event I helped to organize. It was successful and I hope will lead to more awareness about clean air habits, especially people turning off their cars while parked at school. That drives me crazy!
The event went well but was a lot of work and had me delaying the revision of my eBook that was supposed to be done in April. Fingers crossed I can get it done and uploaded next week! And that I can get a lot more writing done that has been waiting in the wings!
The next big thing is Sunday's Listen to Your Mother show. I have been so busy organizing the event and working on Mindful Healthy Life – blogs posts, the eBook and more – that I haven't written here since I posted about LTYM when I was cast in February.
Now that I have sat down with the rest of the cast and heard their stories, I am over the moon to be part of this group! Especially since it really is the last year of the show.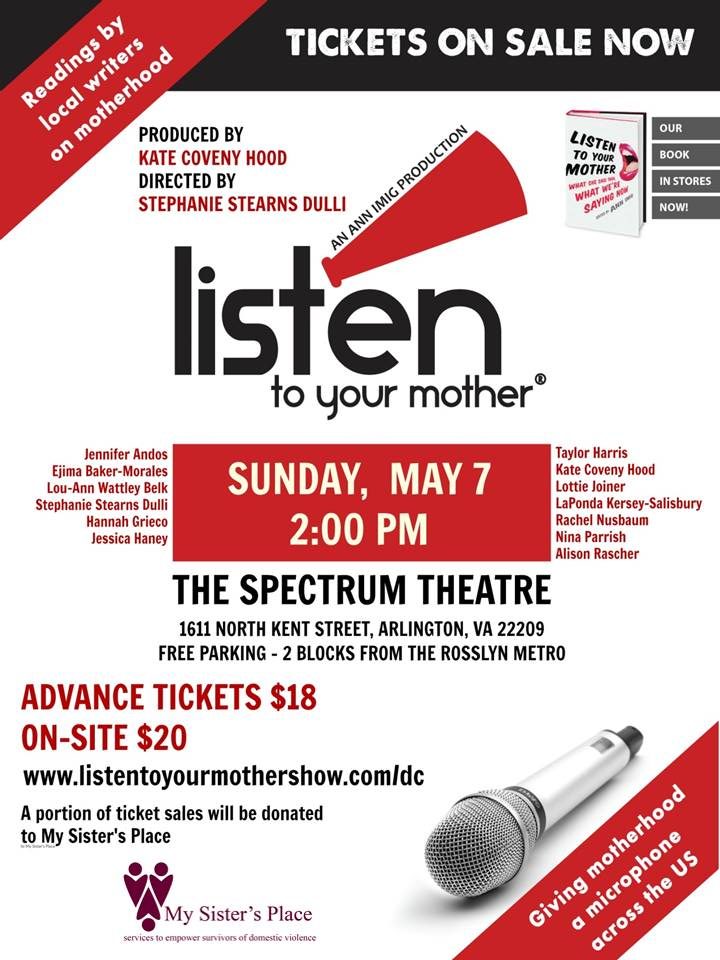 Unfortunately, because of the show's agreement with its new owners, who will be producing previously written pieces in shows that will be like the Vagina Monologues, this year's shows won't be recorded, so there will be no record of my performance. I will probably post the text of my piece here after the show.
Then, next Friday, I get to read from my novel-in-progress, the story that is in the Abundant Grace anthology of fiction by DC-area women writers. It is an understatement to say that I'm thrilled to be part of a reading at Arlington's One More Page Books with three other authors and with editor and Paycock Press founder Richard Peabody.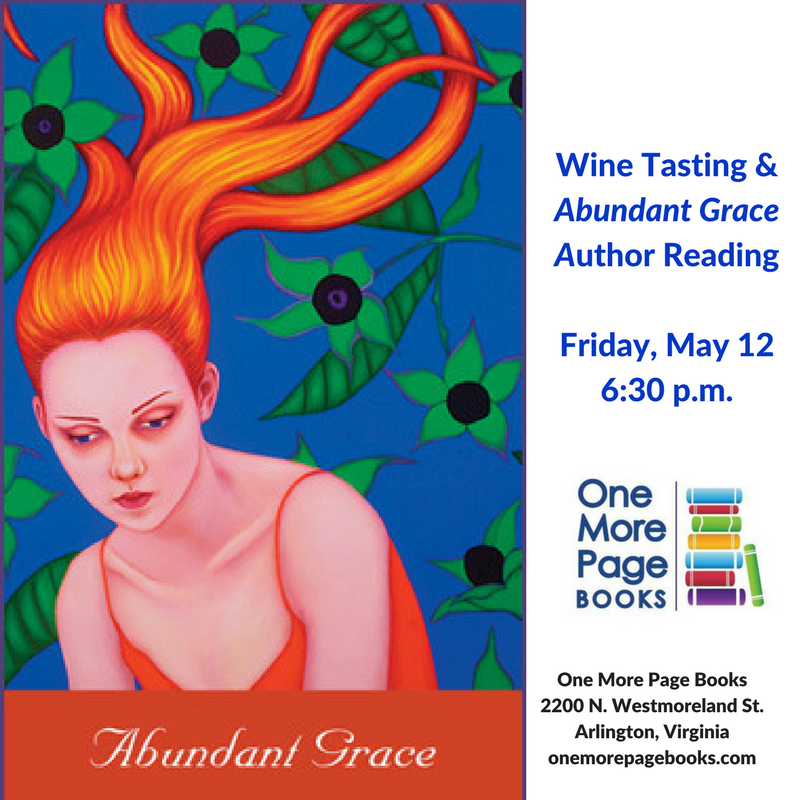 When I was invited to submit to the anthology, I chose the chapter that I most wanted to read aloud, a chapter that addresses the challenges of being a mother and attending to the different and sometimes conflicting needs of everyone in the family. I'm so excited that the day is almost here to share the piece with real live people in one of my favorite places!
The following day, Saturday, May 13, I'll be giving a short talk on Holistic Parenting 101 at the Heroes for Moms Blood Drive and Maternal Health Event at Alexandria's Beatley Library. It's a terrific event for a good cause that will have lots of great Table Talks plus kid activities and giveaways, including from me!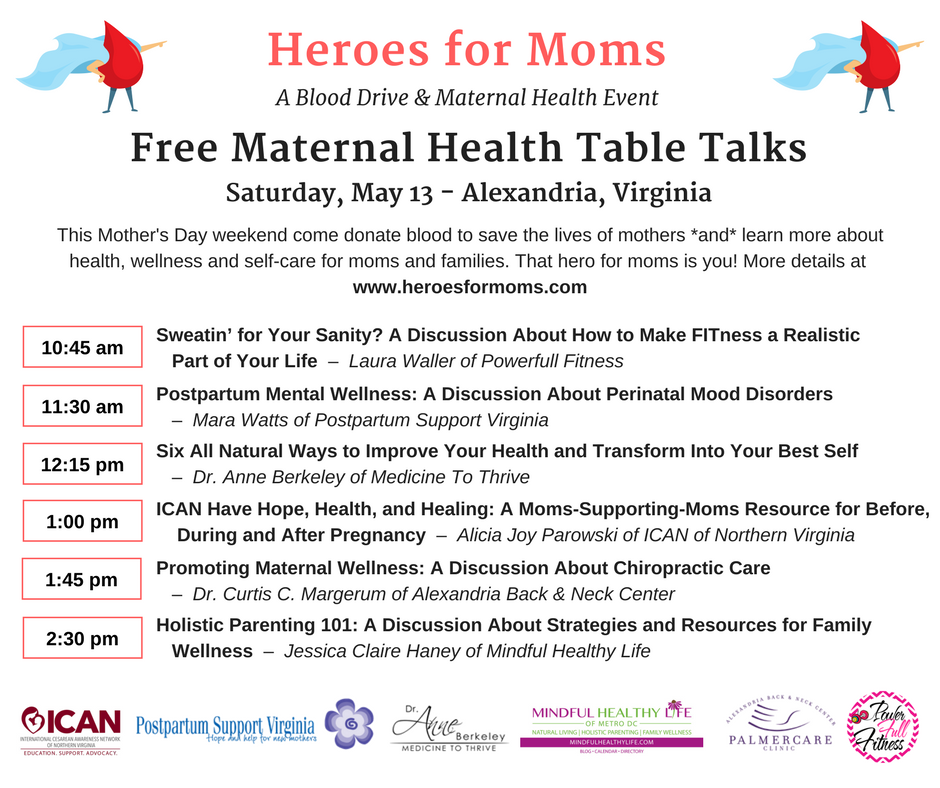 The day after that is Mother's Day. Unless rain cancels my husband's Ultimate Frisbee tournament, I expect to be with kids all day and haven't decided if I will take them to the Green Festival  or the March for Moms or both.
Or neither.
I am still working on lots of health issues, including Lyme Disease, so I'm pretty tired and am just hoping I don't collapse before May 15.
Yes, I'm taking all my supplements and drinking a lot of water and getting to bed by 10, but a lot of other necessary supportive self-care practices have gone out the window.
So once these events and my essential oils 101 classes are over and I do some work to make the house less ridiculous, I may spend hours at a time in child's pose, or in a bathtub of magnesium flakes or actually moving my body in a healthful way – maybe even in nature! – rather than simply standing in front of my laptop.
Hope to see you at one or more of these events! Please prop me up if I start to sway!
For more info, see my companion post on Mindful Healthy Life or my Appearances page on JessicaClaireHaney.com.
Updated to add: The piece I read at Listen to Your Mother is "Words to Live By."