Welcome to Crunchy-Chewy Mama. I'm Jessica Claire Haney, a writer, editor, wellness advocate, former high school English teacher, tutor, and mother of two.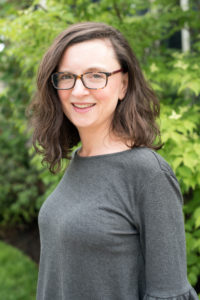 Writing
My writing has been published in the Huffington Post, The Washington Post, Washington FAMILY, Scary Mommy, Mothering.com, Porcupine Literary, Beltway Poetry Review, Written in Arlington, Grace in Darkness, Abundant Grace, Have Milk, Will Travel: Adventures in Breastfeeding and in other anthologies and literary journals and on Medium. I used to blog at TheDCMoms.com.
I am currently seeking representation for my debut novel. Contact me if you're an agent and would like to have a conversation.
Writing clips and more about my background are available at JessicaClaireHaney.com.
Follow me on Instagram at @jessicaclairehaney. My Facebook page is CrunchyChewyMama, and I occasionally tweet from @CrunchyChewy.
To receive my posts and other updates in your In box, please click here to subscribe my email list.
Parenting & Living Naturally, Most of the Time
I have one gregarious child born in 2006 who got a sibling in 2010. One tries to do everything the other does with varying degrees of success and disaster.
Having long ago found healthier living thanks to a gluten-free, dairy-free diet, traditional foods diet and a wide variety of alternative health modalities, I've got pretty strong convictions about how to live to feel good.
But I also reside in a Northern Virginia suburb of Washington D.C. and have my share of contradictions when it comes to living a free-range lifestyle. One Birkenstocked foot is rooted firmly in the local health food store while the other is trying to make its way to a pedicure at a low-toxicity spa.
Some days we get outside a ton, others we seemingly just drive around.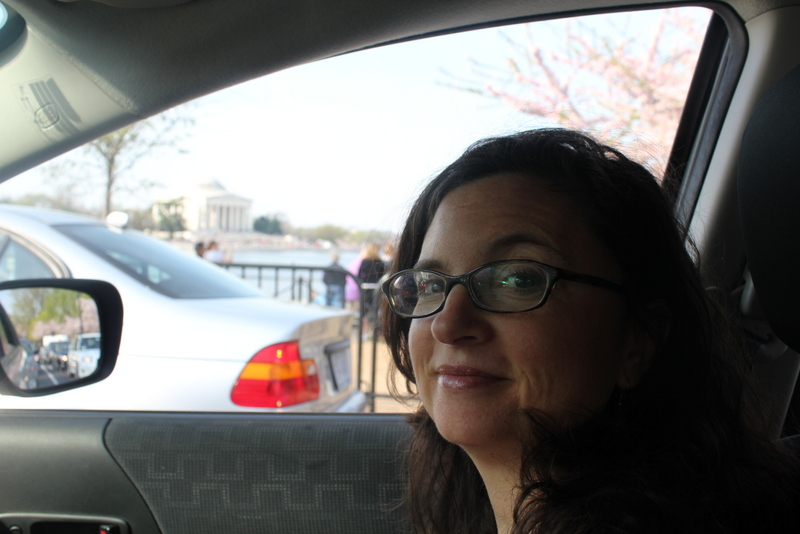 On Earth Day 2014, I launched the website I wished had existed when I became a parent. Mindful Healthy Life of Metro DC, is an online lifestyle magazine for Metro DC-area families interested in holistic health, natural living and mindful parenting. In addition to its blog, I also published an eBook Guide to Holistic Family Living in Metro DC.

Follow that site at Mindful Healthy Life on Facebook and @MindfulHealthy on Instagram. I tweet @MindfulHealthy about all things health and wellness, especially in Metro DC.
Before the pandemic, when I wasn't working on Mindful Healthy Life, writing, cooking, going to appointments or yoga classes, or arranging childcare – or parenting! – I volunteered on issues of health and wellness in schools, with NoVA Outside, and with the local chapter of Holistic Moms Network that I founded in January 2009.
Since 2020, I've been focusing more on my writing and my freelance consulting work. I hope to spend more time over here in the near future.
This blog
Crunchy-Chewy Mama is the place where I used to reflect on life as I live it on both sides of the crunchy/mainstream divide, particularly when it comes to being a nutrition freak, attachment parenting mom, Waldorf education enthusiast and public education advocate.
I've also shared poetry, photography and reflections on art here, and I expect to share more going forward about writing and creativity.
Blog archives
Healthy Eating includes some recipes and food reviews but mostly shares my journey toward finding the right diet – that is, nutritional protocol – for me with my many sensitivities. Musings on politics in general, feminist issues in particular, and activism (often of the birth, body, and breastfeeding variety) are found in Politics & Activism. I share experiences with and information about alternative health modalities (or rants about allopathic medicine) in Holistic Health. Reflections on writing, art, photography and theater, especially of the feminist, progressive, and/or mom-created variety, are found in The Arts. Local-related posts are on the DC Metro page.
Background
Before becoming a parent in 2006, I taught high school English in Alexandria, Virginia. Since then, I have tutored and done freelance writing, editing and consulting. At the end of the last century (!), I taught at the University of Cincinnati while pursuing graduate work in English and women's studies. My first job out of college was at the Feminist Majority Foundation.
Collaborations
To hire me as a writer, editor, consultant, or tutor, visit my Services page on JessicaClaireHaney.com.
I can be reached via email at haneyjessicaclaire (at) gmail (dot) com.