After BlogHer Health, I did lots of thinking about purpose and passion, about time and transition, about mothering and more.
The month of January stretched wide, like the mouth of an animal whose jaws seem to magically open to the horizon. I began using The Best Part of My Day Healing Journal and began understanding how important it was for me and my mental outlook to
exercise regularly, including walking in nature
to spend time connecting with others and also spend time alone
to write, creatively
Things sped up and filled up in February and beyond, past an anniversary of loss, a birthday, a child's birthday plus activities, visitors and travel. Journaling has helped me stay on top of self-care and default more often to positivity more than was previously natural.
I've made some shifts and am working toward others. Much of the inner work is still held close, but some of my efforts are starting to bear fruit and ready for the sharing.
Here are some of the things I'm proud to say I'm involved in this spring!
Writing
My short story, "Navigating," will be published May 7 in Grace in Darkness, Volume 8 of the Grace & Gravity series of fiction by D.C. Women Writers.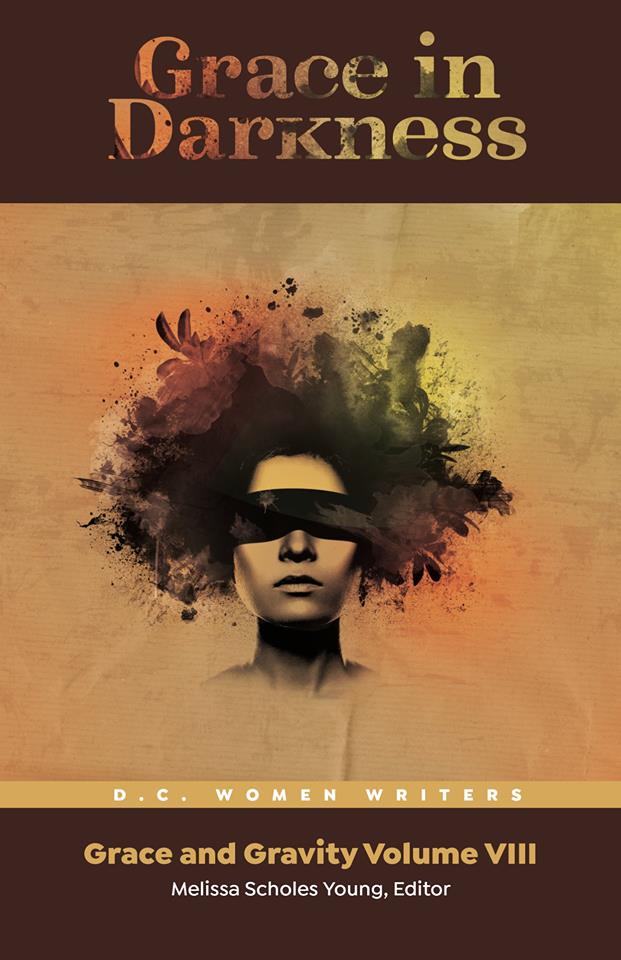 The website for the anthology – GraceAndGravityDC.com – has a book trailer and profiles of all of the contributors. In my profile, I talk about the novel-in-progress from which come both "Navigating" and "Out of Scale," my piece in volume 7,  Abundant Grace.
I'll be attending the Book Launch on May 7 at American University, 6-8 p.m. and the May 10 reading at Politics & Prose at the Wharf. I will be part of a panel of contributors at the May 23 reading at One More Page Books: in Arlington – bit.ly/GraceInDarknessMay23
On May 12, I will attend my fourth Conversations and Connections, a terrific writing conference put on by Barrelhouse Literary Magazine.
Volunteering & Advocacy
As the co-chair for the Environmental Health and Asthma Subcommittee of the APS School Health Advisory Board, I'm one of the organizers and presenters at the May 30 Clean Air Community Forum, designed to engage parents and community members in Arlington on vehicle idling and strategies to improve the area's air quality.
Details about the event are on Facebook at bit.ly/ArlingtonCleanAirMay30. RSVPs are helpful but not required to tinyurl.com/arlingtoncleanair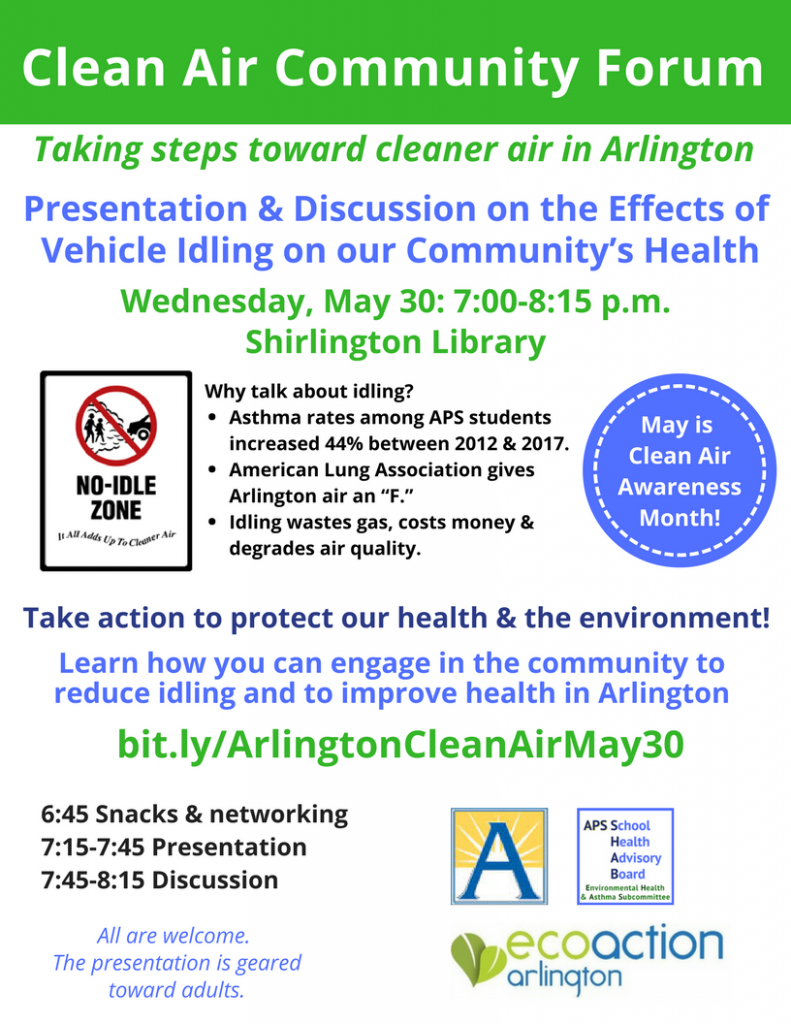 I continue to engage with other parents, School Board members and APS on other issues related to health and wellness and outdoor learning. I'll be attending the May 16 screening of the documentary Screenagers and the May 17 Holistic Moms Network meeting with Ann Marie Douglass of Nature Club Kids giving a talk on "Sensory Deprivation and the Nature Cure."
Finally, I continue to strive to support my kids. In some ways, parenting is now taking more time and attention – not less – as they grow older. This realization has been part of some of the shifts I've been experiencing and will continue to inform my priorities going forward.
Professional Collaborations
For details about my writing, editing and consulting services, visit JessicaClaireHaney.com.
The natural family website I publish, Mindful Healthy Life, is a sponsor of the May 5 LoCo Wellness Expo. Read my preview post.
Mindful Healthy Life and I as a communications professional are sponsors of the  May 5 International Women's Day Celebration and screening of Why Not Home? The Surprising Birth Choices of Doctors & Nurses. Read my preview post.
Mindful Healthy Life is offering a raffle prize donation to the May 12 Love Your Baby Day at Beloved Yoga.
Mindful Healthy Life was proud to collaborate with the first Women's Health & Wellness Day in September 2017 and looks forward to the second Women's Health & Wellness Day to take place October 6, 2018.
Healthy Living Promotion
I share on Mindful Healthy Life about my work as a doTERRA Wellness Advocate helping people bring natural medicine into their family wellness toolkit. Visit bit.ly/JCHEssentialsNaturalHealth for more information.
In addition to wanting people to embrace the power of plant medicine for health, I also want to ensure that their skincare and makeup are not contributing to their toxic load. As such, I'm a consultant for Beautycounter #saferskincare. To read more about why our personal care products matter and how to clean up your routine, visit bit.ly/WhySaferSkincareMHL.
Connecting
I have been posting on Instagram as @mindfulhealthy, writing mostly about health and wellness, including local events and my own health journey.
I recently added a new account – @jessicaclairehaney – to engage more with the worlds of writing, the arts, and social justice.
Please follow whichever fits, or both!
Corresponding Twitter handles are @mindfulhealthy and @crunchychewy with Facebook pages for Mindful Healthy Life and Crunchy-Chewy Mama. Thanks for your support!