Welcome to the July 2013 Carnival of Natural Parenting: Learning About Diversity
This post was written for inclusion in the monthly Carnival of Natural Parenting hosted by Hobo Mama and Code Name: Mama. This month our participants have shared how they teach their children to embrace and respect the variety of people and cultures that surround us. Please read to the end to find a list of links to the other carnival participants.
***
One of the reasons my son is in public school – and that we live in the greater Washington, DC area – is because I think there is no substitute for living in diversity.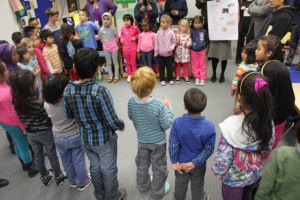 You can read all the multicultural books you want and eat lots of different kinds of foods at home, but I think there is a unique benefit in living and breathing daily with people who have different beliefs and habits and home languages but who are united in a common purpose.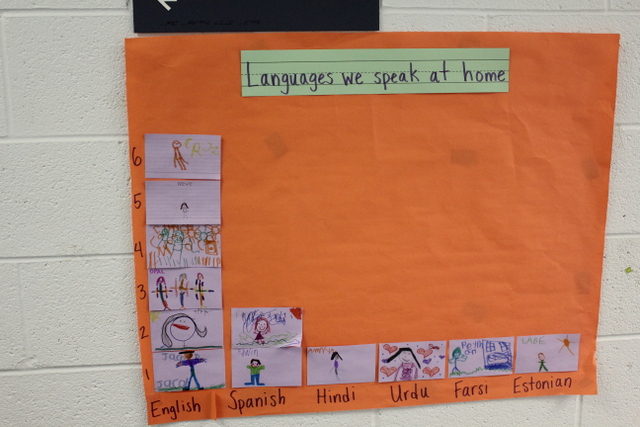 At my son's school, there were at least four or five language spoken by the children in his K-1 class. He's in the minority as a white kid in the classroom, but he is in the majority – and in a position of privilege – in so many other areas of his life. My hope is that growing up always knowing that not everyone talks and thinks the same way he does will make it impossible for him to see himself as the center of the universe.
When my son was at a private Waldorf school, there was also plenty of diversity; I loved that one of his buddies spoke only German and Arabic before coming to school, another German and Japanese, and another Spanish and French. But still, the pricetag of the school meant economic class was always of a certain level. I wanted him to be a part of the community in which we live and not apart from it.
If my son grows up only being inside the homes of people who can afford five figures a year on one child's education, I think it will be harder for him to see people as people and not fall into some kind of conservative assumption that everyone can be rich if they just work hard enough. He knows that some of the kids have to translate for their parents but that the parents are also happy to chaperone the trip to the National Mall. They are all people.
If I thought I could be a decent homeschooler, I might make it my project to create a diverse community of learners. But, for a variety of reasons, that's not an option for us.
The research I did for my master's degree in women's studies was focused on what students in an 11th grade English class thought about "diversity." I spent months talking with them and observing and reading theory to support my 70-page analysis. Now some 13 years (and six years teaching high school) later, I feel like I just didn't have the guts to see the clear storyline: that it matters who is in the classroom.
It's important not to expect members of any one group to "represent" that group or be its voice in the face of an ignorant majority. That's why I like living in a place where there are so many variations. It provides the opportunity for people to just be people, at least in children's eyes and I think for all of us adults, too. We can learn about one another's differences without anyone being on the spot. This doesn't mean that all the high school students I've taught here in Northern Virginia haven't still have a lot to learn about one another. But they sure have a different sense of the world than I've experienced elsewhere.
There are times when I think the DC area is too high strung and public school too focused on testing and too reliant on technology for my natural-minded tastes. I do fantasize about living elsewhere at a slower place and with fewer cars and people. But I think lessons about the world are important enough to keep me here because, even with the best of intentions, I don't think any private or homeschool situation that I could create could approximate the community experience my son is getting in public school.
***

Visit Hobo Mama and Code Name: Mama to find out how you can participate in the next Carnival of Natural Parenting!
Please take time to read the submissions by the other carnival participants:
(This list will be updated by afternoon July 9 with all the carnival links.)