My computer and my body think it's 12:22 a.m., but Chicago registers pre-midnight.
Regardless of the time, I'm not out partying at #BlogHer13 but am instead doing what I so rarely get a chance to do: sit in front of my computer without interruption. This is what some would call bliss.
Couple that with the promise of sleeping without interruption and without worry that my early morning departure to do yoga might cause the premature waking of a small being, and it's downright heaven on earth.
Just look at me dancing!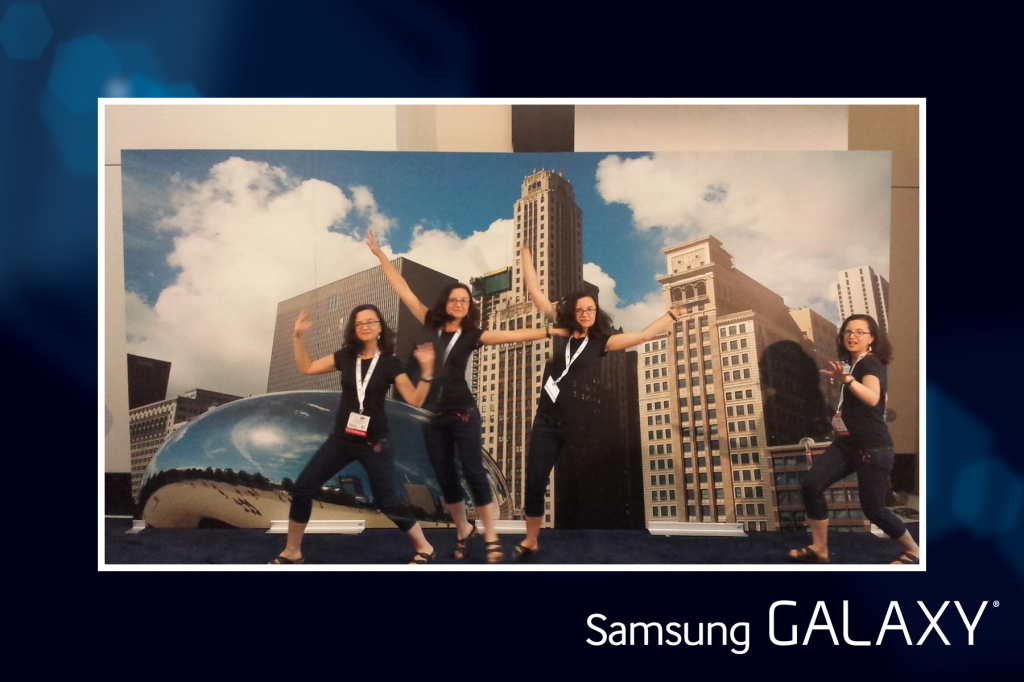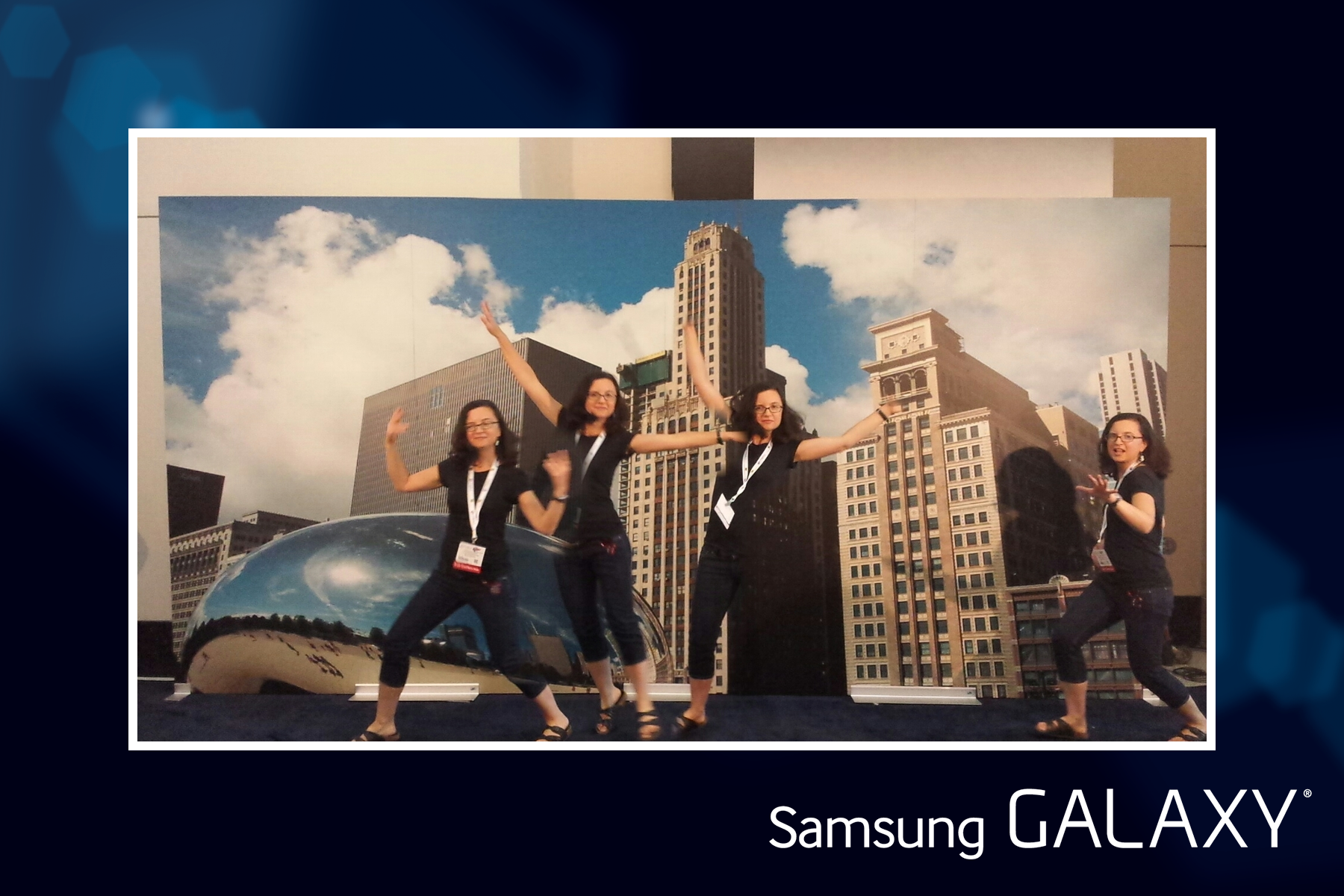 Thank you, Samsung Mobile, for a very fun photo shoot! If you want to give me a tablet or one of your super cool Galaxy 4 phones, I certainly won't turn you down.
Nor will I deny you, Dodge, the opportunity to give me a new car (even though you already gave me a Curious George book).
I also happily accepted some Arnica, Arnicare gel and Oscillococcinum from the good people at Boiron homeopathics, all of which I am certain will be put to good use, and a t-shirt from Yiva, a company selling raspberry leaf tonics for fertility and hormonal balance.
And here's another photo of me (that never happens!), this time courtesy of the booth by Walgreens, at which I spun a wheel and won a $5 gift card. If I were actually on Instagram, that photo might get me a $500 gift card, but, ironically, I'm too un-hip and too square to enter their #Hip2BSquare Photo Contest.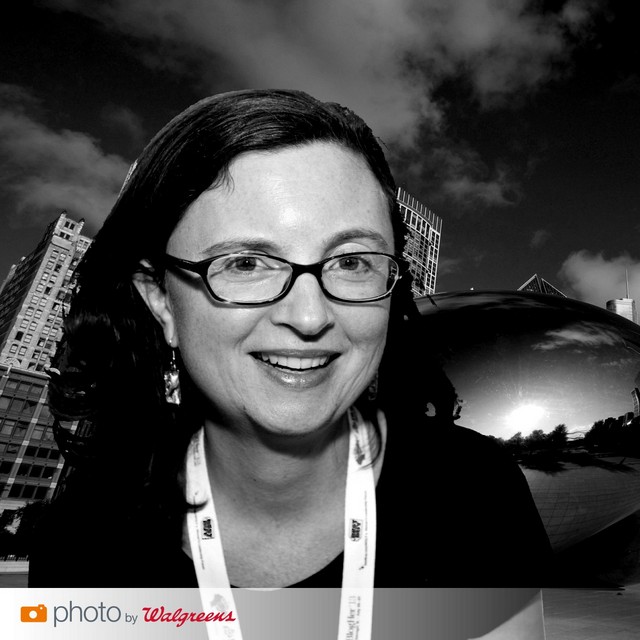 I do have to give my cracked-screen old-school Blackberry credit for telling me I'd crossed into the Central time zone during my train trip, thereby erasing the mystery of why it was going to take so much longer to return to Michigan than to leave it.
And, now it's almost tomorrow regardless of which time zone your devices say you are in, so I'm going to move all the business cards and loot to one side of one bed and get some sleep!