Welcome to the October Carnival of Natural Parenting: Money Matters
This post was written for inclusion in the monthly Carnival of Natural Parenting hosted by Code Name: Mama and Hobo Mama. This month our participants have shared how finances affect their parenting choices. Please read to the end to find a list of links to the other carnival participants.
***
It might be sacrilegious to be an attachment parenting advocate and say this, but if money were no object, I would hire a live-in babysitter.
I can just hear the clicks away from my site now! No, really! Stay here! I'm not a monster. Let me explain!
I don't mean I want to farm out parenting to someone else. I don't mean that I would have someone attend to my baby in the night instead of nurse her, or that I wouldn't feed an infant on demand, or that I wouldn't babywear.
I just would like to do all of those things and also retain my mental and physical health.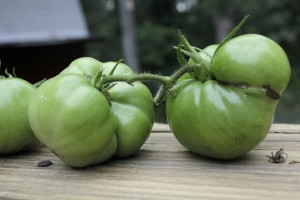 So what I really want is a village. If I said that, or if I just said "I would get help to be healthy," would that sound better?
After two easy pregnancies (one ending in a c-section and one a homebirth), I've had a rough time the second half of my postpartum years. My thyroid disorder has returned, and I've got psoriasis so bad on my knees I've been scratching them to bleeding. With my first child, the skin cleared up when he began sleeping through the night at age two. Whether because of my getting uninterrupted sleep or my hormones finally settling down, I don't know. For a long time I thought it was in large part due to the holistic medicine and energy clearing work I did, and maybe that did help a lot.
The thing is, I couldn't pursue those healing modalities until I had space and time away from my son. And, with intense separation anxiety, I couldn't get that time because I just couldn't invest in a sitter who would be around for him to feel comfortable.
When my daughter came along, I didn't get to nap with her like I did with my son because now he was an active, social four-year-old with a preschool schedule and a constant desire to hang out with friends or at least with me. Leaving him to play on his own while I got the baby to sleep has never been much of an option, and his willingness to rest alone in his room is about nil.
For many months, I felt like no one's needs were getting met. I didn't get to focus on the baby, I didn't get to focus on my son, I didn't get to focus on me. The one place I couldn't cut corners has been with food: I will literally get sick if I don't make all my food from scratch. A mama who has to plunk her baby in the pack n play while she sits on the potty is not exactly what I envisioned for myself.
So I cook. A lot. And I struggle with modeling the mindfulness I want my children to see when I am constantly doing three things at once. I want to be attentive, but when my mind is so muddled and my body so tired, that's hard.
Last spring, I got a sitter to help out for a low rate since she can't drive and the baby might be asleep a lot. But then she ended up being such a help in the house, cleaning dishes and chopping vegetables, folding and putting away laundry. I felt like I could breathe!
And this fall, I've found a great sitter — a client of my doula — who wears my daughter. I'm told that Baby A likes to feed the sitter's son, and I get cute texts on occasion.
Having this help and my son in kindergarten has made such a difference. I doubt we'll be blessed with a third child, but if I did have to do newborn time all over, I would try to fit in a lot of tutoring and as much freelance editing work I could so that we could justify a lot of help before and after. After seeing other moms benefit from having an au pair who is just around all the time, I covet the ability to just go for a walk or accept a last-minute opening for an acupuncture class without having to spend an hour looking for 80 minutes of childcare coverage.
Other folks I know have family visit periodically, or they live near family members who can just pop over when need be. I wish this were the case for us, but it's not. One grandmother has more years of travel and help left in her, but the other doesn't. We just enjoy the time we can spend with her without putting her health over the edge. My sisters have been able to offer some help, but they each have their own three children.
I realize I'm lucky to be in a position that we can afford the healthful food I need to eat and the healthcare appointments I manage to actually make. But if someone handed me an open checkbook, I would fill it with support so that I could really be my best self.
***

Visit Code Name: Mama and Hobo Mama to find out how you can participate in the next Carnival of Natural Parenting!
Please take time to read the submissions by the other carnival participants:
(This list will be live and updated by afternoon October 11 with all the carnival links.)