As the BlogU conference drew nearer, I began to feel more and more excited but less and less prepared. There was a huge attendee Facebook group I failed to figure out until about a week before. What rock had I been living under? It was filled with so much activity! So many people to follow! So much to figure out even before I set foot on campus! And where was the time to do any of it?
Well, I'm here now, sitting in my dorm room while others are at open mike. Earlier, four people were called up to read their "term paper" posts that were selected for awards by the Huffington Post. They were hilarious and heart-breaking. I didn't even know there was a submission competition, and the piece I drafted yesterday just was not going to follow that act!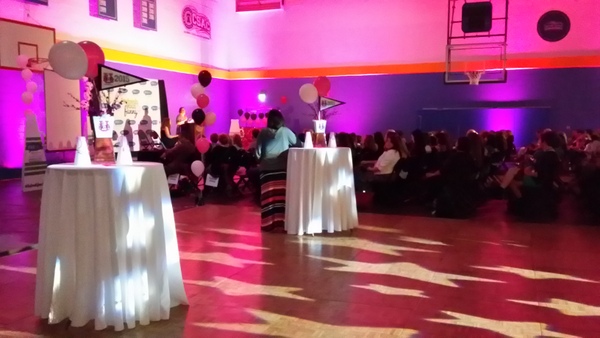 I was chilly, and it was late, so I put on fleece and flannel, made some tea (yes, I brought an electric kettle!), smiled at the fun shot I took imagining what would give my daughter a chuckle, and tried to catch up on a few things I expected I would have done right I got here in the afternoon. If, that is, I hadn't hit terrible traffic because I left the Green Festival too late because I spent more time than I expected at my daughter's expedition showcase this morning learning about ants and soil.
It was fun at the time, but the delays had me a little off-kilter. Maybe I'll feel more grounded and focused in the morning.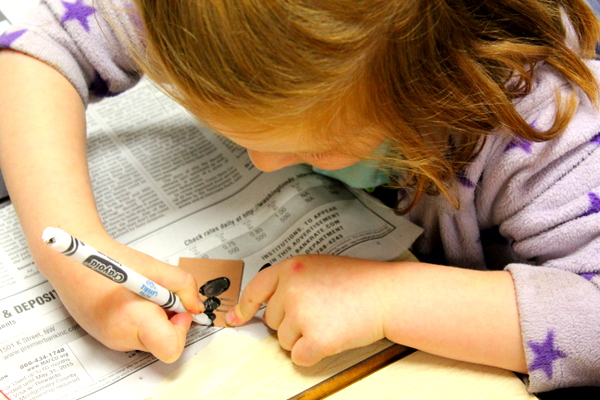 I may have lost the nerve to speak this with my voice tonight, but I'm still grateful to be here and to have this chance to take stock of things.
Circling back, or life as Spirograph
Even before I knew about the middle school theme of this weekend, I was already feeling pretty retro coming here. Sometimes it seems like life circles back around the same paths over and over. The first year of high school, the first year of college, the first months of each baby in the house – those times can feel reminiscent, like going around the same game board but now there are houses in new places, or the hotels have been taken down. Or like a spirograph if you move the paper a little by accident, or change the color gel pen you use.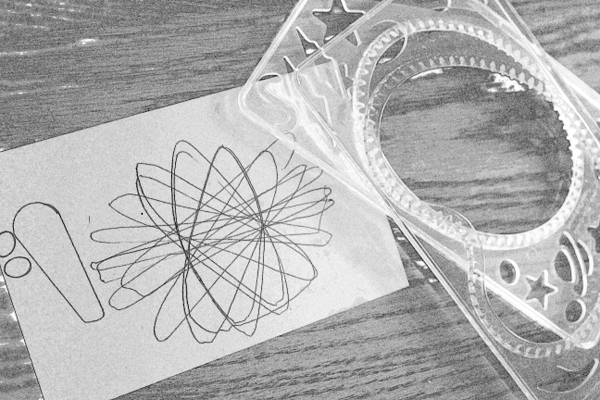 Ten years ago next month, I spent a week at Sarah Lawrence College for a workshop called Writing the Medical Experience. I had a lot of health struggles the previous year and had turned to writing to work through my sadness about having to wait to start a family and my uncertainty if that would ever happen. Before I applied in the early spring for the midsummer workshop, I decided that teaching high school was too stressful for me and that I would quit after one more year.
True, it seemed like I might have been able to reverse Graves' Disease, autoimmune hyperthyroidism. With the help of diet and lifestyle changes, my thyroid had remained stable for a few months after stopping medication, and I was cleared for conception. But things were still a little off.
My menstrual cycles were nearly 50 days long. My labwork showed my fertility was almost menopausal. I worried I would never get pregnant as long as my mind was too full of teenage pregnancies, gangs, and standardized tests. After one more year teaching, maybe I would try to be a freelance writer or editor. Maybe I would learn more about this "poetry therapy" thing they were going to talk about at the writing conference.
And then, four days after that penultimate school year ended, ovulating on day 35, I got pregnant.
So when I went off to Sarah Lawrence just a week seeing those double pink lines, I didn't know what to think. It was in a dorm room like these that Google first took me to BabyCenter. I had no idea if the pregnancy would last or what it would be like. I was still learning what it meant to be "five weeks" along. I knew only that I was always hungry and that it sucked to have to walk with my room key across the brightly lit hall about five times during the night with my room key so I could pee. When I never once had to pee in the night during the early months of my second pregnancy years later, I thought back to that dorm room and worried things weren't the same. They weren't the same, but they were also fine, something I keep learning over and over again.
That first pregnancy in the dorm, I fell asleep listening to a CD of Tibetan bowls, something I'd tried in my quest to slow down and cultivate inner peace while my thyroid was running at top speed. I still remember where I was standing in that dorm room when I felt like my baby tapped me on the shoulder and said, "I'm a boy." This was shocking news, as I had never once considered raising a boy and yet was also such a feminist that it immediately disturbed me to acknowledge how much the prospect of this freaked me out. Gender wasn't supposed to matter. I had never wanted to find out the sex in utero, but you could be damn sure I was going to now so I'd have time to get used to the idea of a boy.
Back then, I was on the cusp of something I could not truly understand. And still don't, really. I never did go back to teaching. I tutored for a while until it seemed like even that was too hard on a body that had two easy pregnancies but slow recoveries, if you could even call the second one that. Chronic conditions, digestive issues, and adrenal fatigue since my daughter came along nearly five years ago have consumed much of my time.
But I've also managed to do some good volunteer work, to write, to help a few friends with editing projects, to start a resource website for holistic-minded parents in the DC area, and to make significant progress on a novel, something I never would have considered 10 years ago when I was growing my first tiny being and working on tiny lines of poetry.
Having this event to come to, even though it's totally new and in many ways I feel totally out of place and unprepared, still felt like a homecoming. It's reminded me to tap into that creative spirit from a decade ago. Sometimes I get so busy making all my damn food from scratch and seeing so many practitioners, I feel like in a professional and creative sense, I'm just spinning my wheels.
Last night, I thought about my last time in a dorm, during those early days of wonder and waiting, My son last night started to write down his first music composition at the piano and I looked at the pile of letters his sister "wrote" to her cousins that they will almost be able to read whenever I finally send them. Even if I'm still seeing a lot of doctors, things are indeed different now.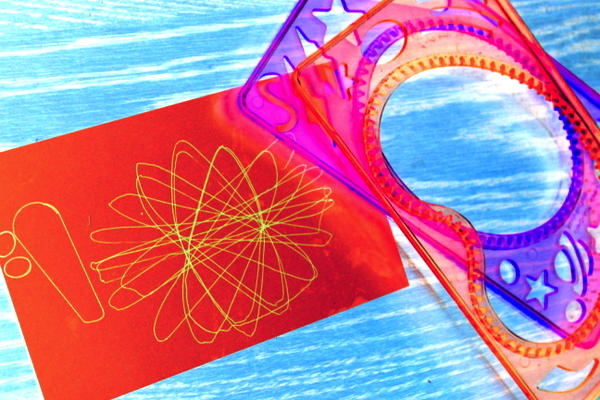 I look forward to seeing what I can spin out of the next ten years and am grateful for this conference helping me along on my journey.