Welcome to the June 2015 Carnival of Natural Parenting: Talking to Yourself
This post was written for inclusion in the monthly Carnival of Natural Parenting hosted by Code Name: Mama and Hobo Mama. This month our participants have written letters to themselves. Please read to the end to find a list of links to the other carnival participants.
***
When I read the call for this post, I first thought I would write to my younger self, warning her of all the health perils that lay ahead. It is tempting to think that if I had a little angel on my shoulder, maybe I could have avoided getting so ill by not engaging in unhealthy behaviors, especially in my teens and twenties.
But that's a crock. As Cheryl Strayed has written in probably several places but at least in Tiny Beautiful Things, who we are today is all an amalgam of where we have been. Fatigue or not, depression or not, I wouldn't wish away my children to have spent more time detoxing before getting pregnant or even wish away my health struggles. Those struggles and my experiences parenting — even through challenges — are part of me. My health issues are not the only thing I am, but they have led me to where I am, and there is no sense in hating that. That is a recipe for a life of regret.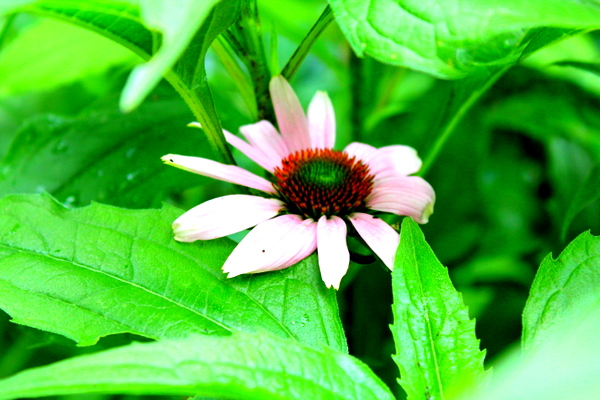 So I turn my thoughts toward the future me. I can't assume she will be healthier or happier, though I'd like to imagine so. I do know she will probably have forgotten a lot of what life was like at several moments. I know because the me I am now has already forgotten things that she is surprised to find in writing and in photos! Even things that happened last week!
So I'll draw with broad strokes imagining what might be useful to hear over and over again.
Dear Jessica,
You may or may not remember what a roller coaster you've had since A's birth in 2010. I doubt you will forget about the digestive troubles and the intricacies of your special diet. But please do not forget about all the cool stuff you've gotten to do, with your kids and also without.
Regardless of where this finds you in the future, I have a hunch these thoughts might be useful to you at some point.
Please remember that linearity is a myth. Things go up and they go down. Even if you think you want things to just be stable, you really don't. You thrive on complexity. You need many ingredients for growing.
You like things to be dynamic. You are a woman of waves. You need to touch both sides of things to understand them fully. It's what makes you who you are.
Yes, that inconsistency sometimes makes things hard, like when you get really super low and feel like there is no way out. But there always is. It's called time. And if you want to reduce the time it takes to feel better, be sure you are doing the following things:
1. Sleeping. Store it up. Never short yourself. It's impossible to know when something could disrupt it so don't go assuming you can catch up later. And remember, you + interrupted sleep = not you. It is more powerful than any drug, and missing your regular dose is serious business.  This doesn't mean you can't occasionally stay up a little late to do something fun, but it does mean you have to set healthy habits to which that is an exception.
2. Breathing. We know you're decent at this, but if you can add in some focus, like concentrating only on the breath or just on counting breaths instead of making a lot of to-do lists, so much the better.
3. Asking for help if you need it. You deserve it. No one wants you to suffer. And if they do, screw them. You don't need that in your life. It only hurts you and the people you love if you suffer without saying, "Dammit, this is what I need right now."
4. Moving. Even 10 minutes of yoga day can make a difference. So can a short walk. Don't hold yourself to high expectations. Just do something to get your energy moving, because stagnation is a sure-fire way to feel bad.
5. Loving. Sometimes when you're in a rough patch, it's hard to feel loving toward yourself or even to others. But it really does help. Picture a heart going out to all the people you know, or all the people you imagine are struggling in the world, or just to your children. If even that is too hard, imagine your children's future selves and what they might need.
Thanks for letting us have this little chat.
Now, just in case anyone hasn't said it to you in a while, go out and be amazing.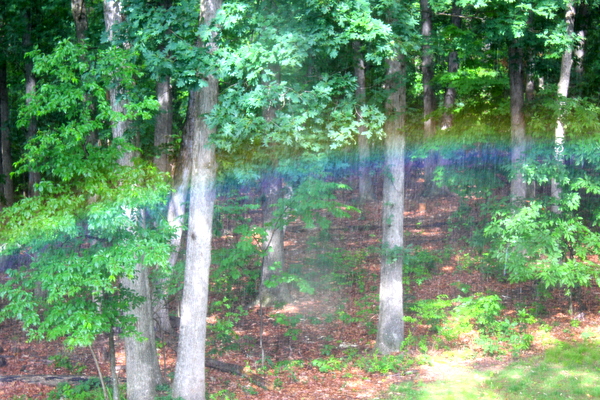 ***

Visit Code Name: Mama and Hobo Mama to find out how you can participate in the next Carnival of Natural Parenting!
Please take time to read the submissions by the other carnival participants: