As a mother of two young children, my writing process is something that shifts greatly from day to day, week to week, month to month, depending on deadlines, health, and the number of spontaneous snow days that throw a wrinkle into work life and creativity.
When Karen of TimeCrafted put out a call to other contributors of the From Left to Write online book club, I was happy to take some time to reflect on and share #MyWritingProcess.
What am I working on?
In the summer of 2012, the concept of a novel came to me as I was driving along the Potomac River. The story follows three women in three different decades in the Washington, D.C. suburbs. Each woman grapples in some way with the issue of unplanned pregnancy, and the passage of time allows for insights on the changing notion of community and self both in the physical reality of the D.C. suburbs developing over time and with respect to the ways various technologies have changed how we think about connections to others.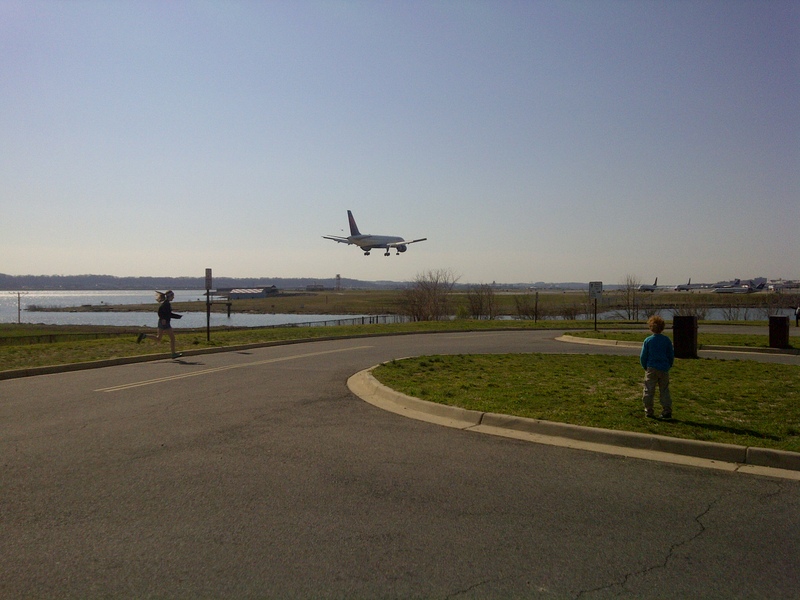 Their stories overlap slightly; the synopsis I've written says "in sideswept and significant ways, as do the lives of strangers."
I'd also like to submit some of these stories to literary journals, and I'd like to revise some narrative non-fiction (like the essays I had published this summer in the anthology Have Milk, Will Travel: Adventures in Breastfeeding), but I'm also trying to start a business and address a host of health issues in a holistic way. I'm trying to believe everything will happen at just the right time.
How does my work differ from others of its genre?
The book is intended to be a novel in stories that stand alone and also form a greater linear arc. I'm inspired by way Ana Castillo wrote The Mixquiahuala Letters with guidelines on different ways to approach the book: reading the stories in different orders depending on whether you considered yourself "quixotic" or a more traditional reader. I want the book to function well from first page to last, but I like the idea of the different ways it will affect the reader if they don't uncover certain aspects of backstory with one character until they've read something about another.
Why do I write what I do?
It didn't seem like a choice. Honestly, the book came out of the sky and told me to write it. I generally feel a compulsion to write to make sense of the world and feel incomplete at best and sometimes even sick when I don't write. This story came from beyond, and I feel like a conduit. The central story is that of a first-year English teacher, the subject of the only short story I had previously written and one that was way too long. After I had worked for a few years and completed two graduate degrees, I taught English. I wanted to explore how that experience would have been for someone fresh out of college and without a partner. Now that I've opened the story up past the confines of one single short story, I get to explore where she comes from and how her experience will affect that of others she comes into contact with. I'm interested in the ways all those small interactions we might have with people we'll never see again can make a significant impact on our lives, whether we realize it at the time or not for another 10 or 20 years.
I also want to explore subjects that reflect experiences I haven't seen as much as I'd like in literature, including grappling with the choice to continue or terminate an unplanned pregnancy. I also think many mothers hunger to see on the page characters living the daily reality of a mother of young children, not just in cliches or buried in diapers but the whole complexity of it all, the many selves we are at once.
How does my writing process work?
In November, for National Novel Writing Month (NaNoWriMo), I started writing each morning before my kids got up. I just opened Word and started going on one chapter until it was time to start breakfast, and I did the same the next day until that story ran its course. I didn't look back. That prolific habit felt great to start, but it lasted for less than two weeks when a health crisis put a kink in my plans. Still, it was instructive to see how much I could accomplish then, because I had previously felt like I had to carve out wide swaths of time to drop down into the work without interruption. This kind of writing was contingent on a friend going away so I could stay in her house, and on my husband's help with the kids. And it meant long stretches of time in between writing such that I kept forgetting what I'd written and where it was, and what was just in my mind waiting to get down on paper.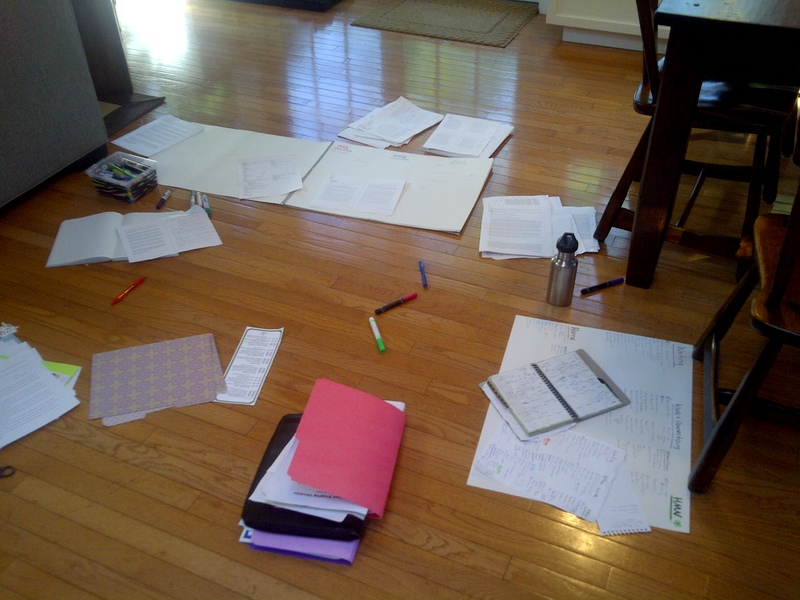 In January, I went away for two nights (thank you, Mother-in-Law, for coming to help with the kids!). The time allowed me to locate all my pieces and combine snippets into chapters, to plan out what remained to be written, and to revise at the sentence-level. My goal was to share a rough draft with my mom for a special visit near our birthdays. Reading Cheryl Strayed's Wild about surviving her mom's early death and thinking about mortality had inspired me to complete a draft to share with my mom while she was still well enough to read it.
It was great to have a deadline – forced by a plane ticket! – that got me to Office Depot to print two spiral bound copies of the whole thing. It's been a busy time since then with snow days, more health issues, and various time-sensitive responsibilities, but I now feel confident that once I can set the intention to work on the book, I have a clear idea of what remains to be done.
Other writers posting this week in the Writing Process Blog Tour:
I'll update this space with next week's contributors.