The Crayola Experience in Easton, Pennsylvania is a wonderfully fun and creative spot to spend the day, or more! We've been for the past two years during Spring Break, and when a friend asked for recommendations for a her toddler, I realized I'd never put together a post about our trip.
So here goes! I hope to come back and add some text, but here is a little photoblog of our trip in April 2015.
Art Alive allows users to draw on an iPad with a bunch of different kinds of "brushes" and effects and then send their creation to one of two giant projection screens that take up an entire wall. There, the creation comes to life. You can choose several options — to have it twirl, fade, zoom, blink or some other fun action.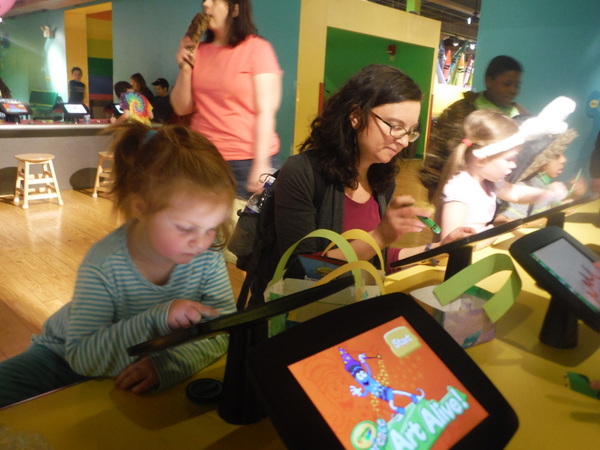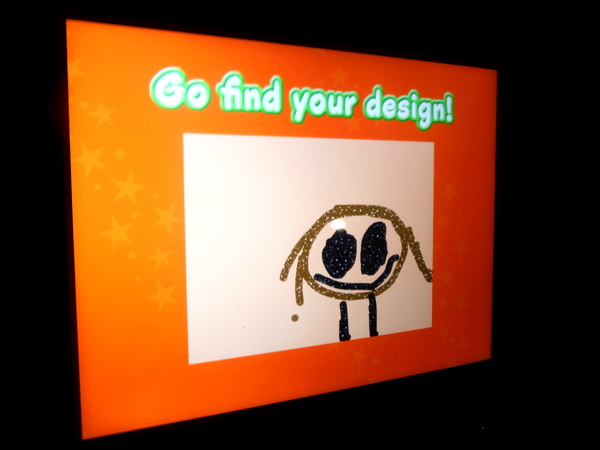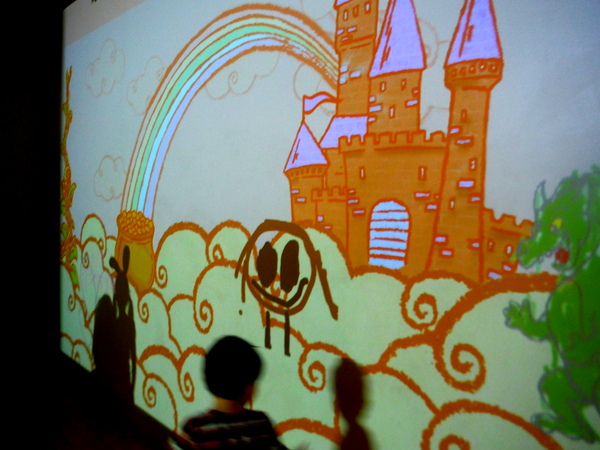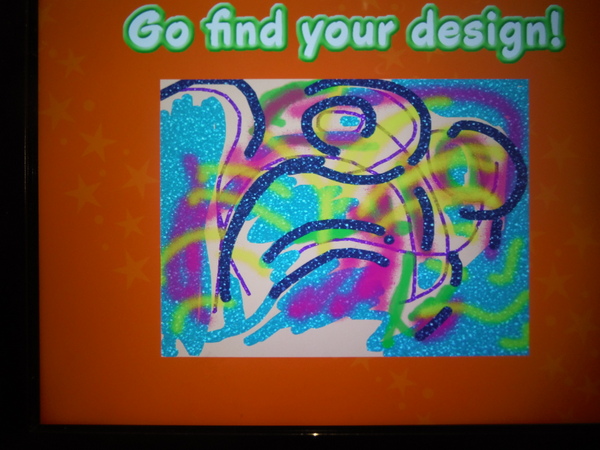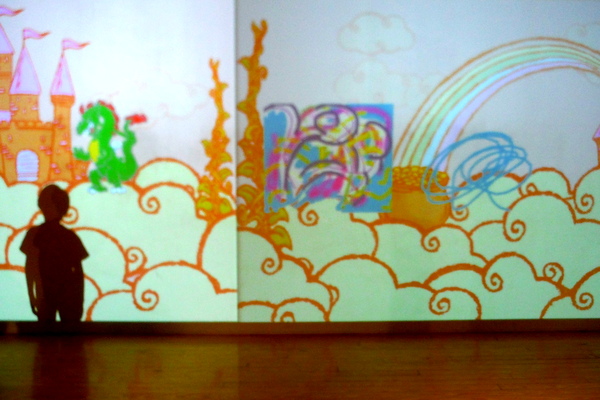 The climbing area by the workshop space is fun.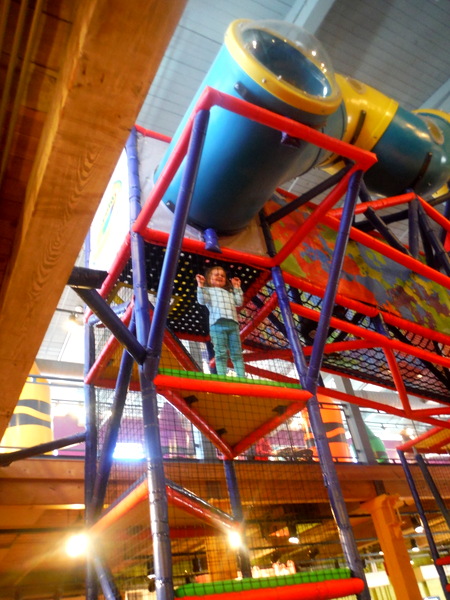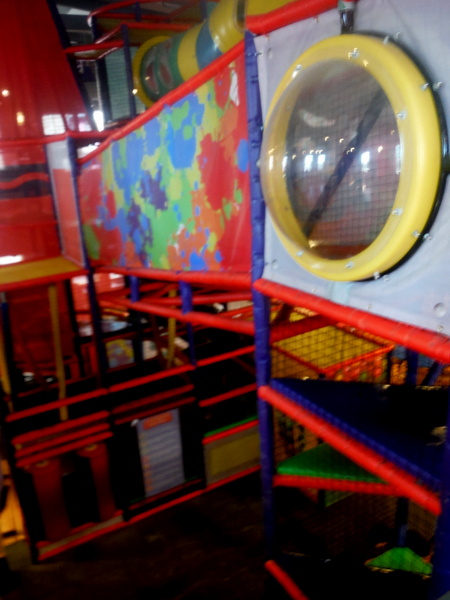 We went when there were Easter-themed projects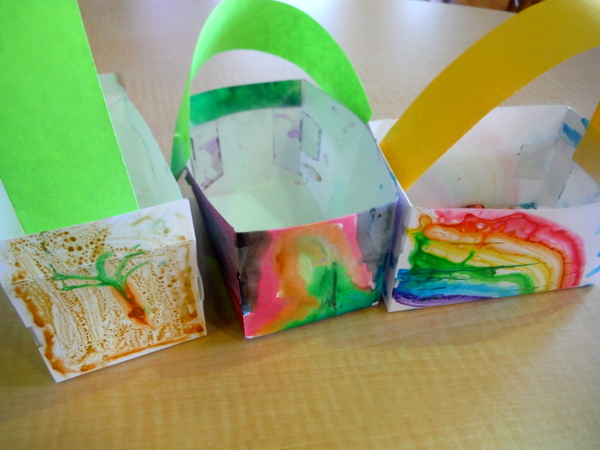 On the top floor is an activity that spins melted wax – one of my favorite things! –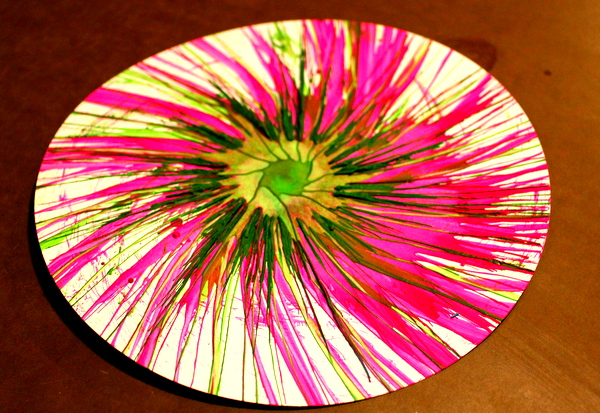 and one that molds wax into one of three or four shapes. These activities get lines.
There is also "Meltdown," tons of colors melted that you can use to draw on paper.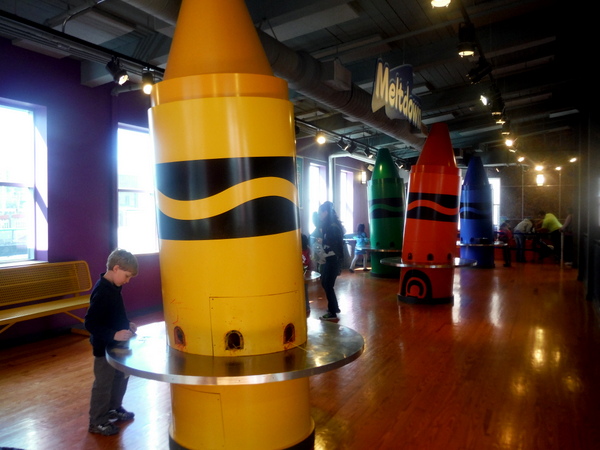 Be warned that all these creations flake off, so I recommend bringing a manila folder!
There are drawing areas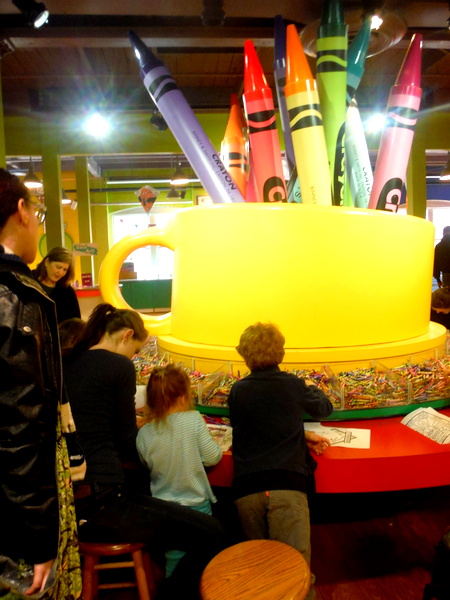 a place to take a photo that turns you and your friends & family into a coloring page
a place to boogie with the crayons in the dark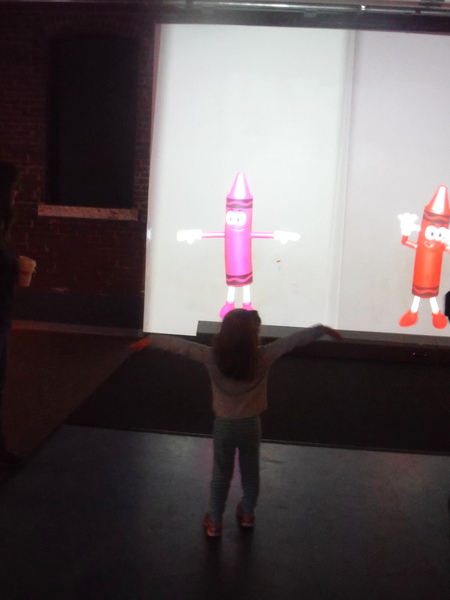 a machine that shows you how to markers are made
and Model Magic with tools.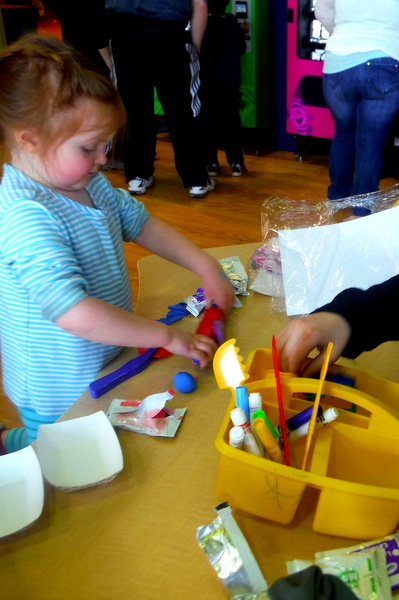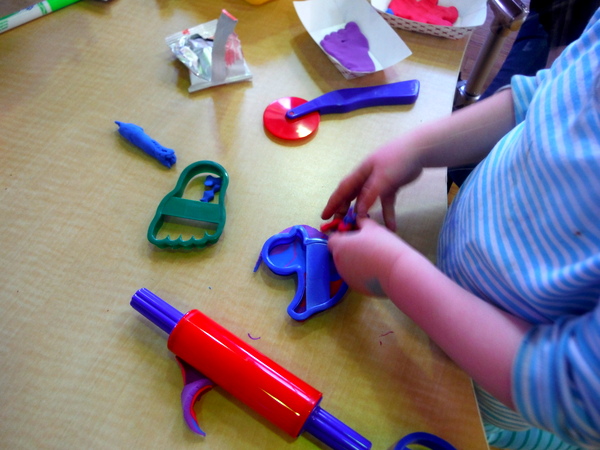 You do these things for tokens, which you get a few of upon entry and can purchase more.
I don't have a photo of the live show about making crayons or of the stations where you can print your own labels, but those are hits! So is the world's largest crayon. I'll scour the archives for 2014 shots. Oh, and there is a water play area too. So much to do!
I'm also not sharing with you the photos of me next to giant and very cheery crayons with smiles and arms, but be sure to get one of those! There is at least one near the marker-maker area.
My NJ-based sister and her kids have been to this place – which used to be called The Crayola Factory – multiple times and have joined us twice now. If I lived within an hour of it, I'd probably buy a membership. It can border on sensory overload when it's crowded, but I generally found it pleasant and doable, and I'm pretty sensitive (as is my son). It really wasn't as ripe for meltdowns as you might expect. There's a lot of creativity going on!
All the above photos were taken between arriving when it opened at 10:00 and leaving around 2:30 or so. We brought our own lunch and left it in the lockers (which take credit cards!) until we were hungry, but there is a cafe. Visit the restroom on a different floor, though, as the restroom by the cafe is a one-person deal and gets a big line.
Be sure to check Frugal Philly Mom for discounts before you go. And do buy and print if you can to save time in the line when you get there. The earlier you arrive the better, at least during Spring Break! This year they extended the hours into the early evening, and it was much less crowded earlier in the day than the previous year.
Also be warned that the exit goes through a big shop where your children are likely to beg for every item they see. You might want to set an expectation before you even enter to start your day about what, if anything, you might buy or how much you might spend. The tokens are no real big deal, and it never felt to me like we needed to buy more than a few extra or like we were missing out if we didn't get more. There is so much to do included in the cost of admission. But you know your kids and might want to set some expectations for tokens as well. Just how many crayons with personalized labels does one person really need? The answer is several, which is also the answer to how many people will be standing in line for each color. Bring with you some ideas of songs to sing or word games to play – maybe coming up with how many foods or household items you can name of each color or something like that.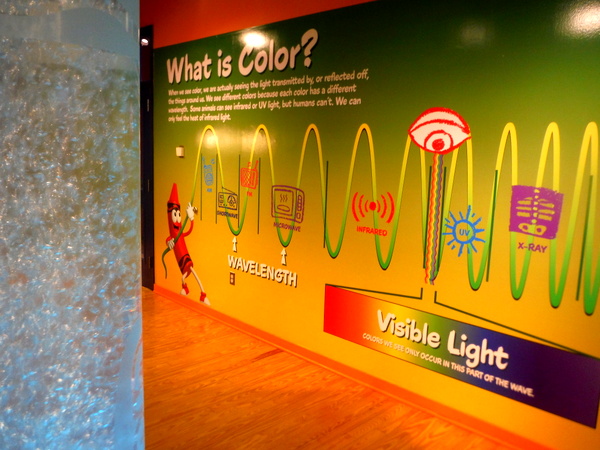 Have fun!