It occurs to me when facing certain social situations that I'm still nursing a soap opera hangover from age eight when I learned how to talk to people by watching "General Hospital."
It wasn't pretty. No one on that show is nice, unless for pretend, to get something. Everyone judges. The snappier an insult you can swing, the better.
Combine that absorbed foundation with years in a home that didn't do much hosting, and I really was not set up for hospitality and humility. So it's been a steep road to climb to learn how to be nice, generous, patient and non-judgmental. I still have a long way to go, with others, and with myself. My default setting sometimes gets switched back to defensive and negative in the abstract with imagined interactions you'd never want to have.
I'm grateful to be reminded that occasionally — or maybe a lot of the time — no preparation is better than any.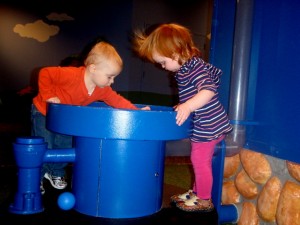 Expectations
It may be
that "Be prepared"
is a wise motto
but only
if it reminds you to
forget what you know
in order to discover,
to leave something behind
so you can learn to make do,
and to stop short of speaking
so you get to hear from others.
"Red sky at morning,
sailor take warning"
may be a good reason
to grab a jacket
but not until
you've watched
every ounce of sunrise
fade from blazing
into the pastels of a day
that, despite itself,
might be just fine.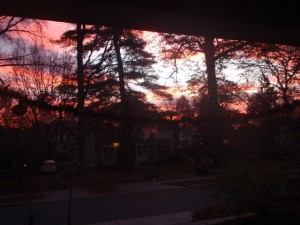 ————
After casting aside my poetry hat for far too long, my NaBloPoMo plan is to write a poem — and to take and post a photo — every day in November, spending less than half an hour on both. The hope is to drill down, to focus, to look for and create beauty.
Previous Posts:
Day 1: Eleven One
Day 2: Shoreline
Day 3: Damage
Day 4: On Parenting and Sunrises
Day 5: When will we?
Day 6: Voting Line
Day 7: What I want my children to learn from me
Day 8: Haiku
Day 9: Reminders
Day 10: Routine
Day 11: Lux Esto, in moderation
Day 12: Family Photo Shoot at (nearly) 4o
Day 13: Siblings
Day 14: Point of View
Day 15: Background
Day 15: Greener Grass
Day 16: Journey
Day 17: From two to twelve
Day 18: Baggage
Day 19: Mothering, now and later