The National Geographic special issue on Gender and the Gender Revolution documentary that airs this month could not have come at a better time.
I was thrilled to get to see the documentary last week at a pre-release screening at Nat Geo headquarters here in DC.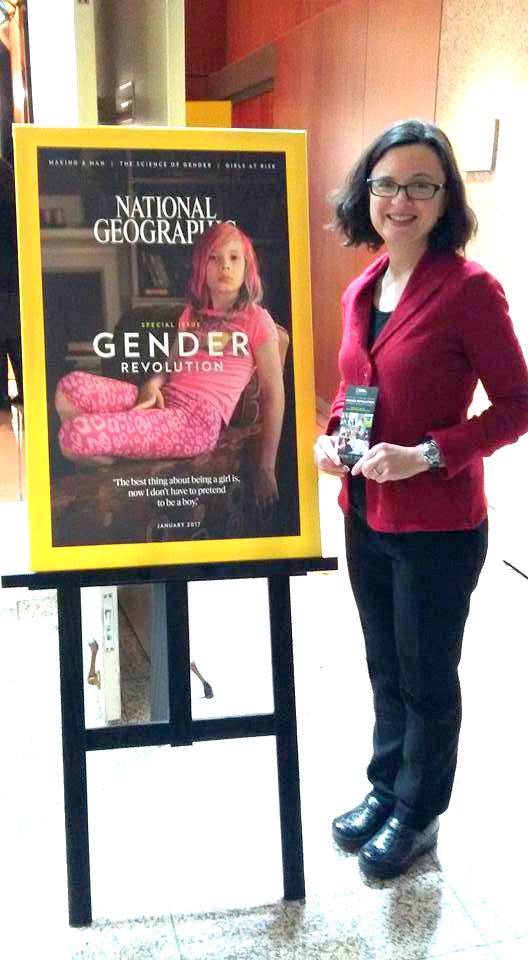 My post on The DC Moms goes into more detail about the film, in which Katie Couric takes the viewers – and herself – on a journey to understand the concept of gender identity from multiple angles. What a powerful feeling to be in the audience with many of the people in the film, people who all agree about the inherent right of each individual to live to the fullest expression of himself/herself/themselves.
It was a bonus to also get to spend time at the screening and the delightful (and delicious!) pre-screening reception with my friend Jessica Moore, a feminist artist with whom I've enjoyed many a conversation about gender. I tend to let relationships slip when I'm feeling unwell in body, mind or spirit, but it's important to have people in your corner!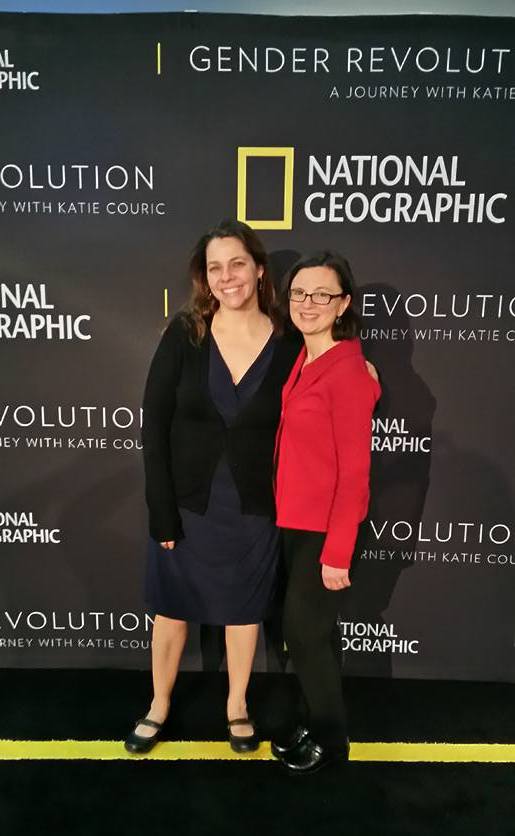 Before I became a parent, I was a feminist activist and a straight ally in education. I attended my first GLSEN (Gay, Lesbian Straight Education Network) conference back in 1995, before I even graduated college. While I was in graduate school getting degrees in English and in women's studies, I engaged hundreds of students in conversations about gender. One of the required readings in the Intro to Women's Studies class I taught was Lois Gould's The Story of Baby X, which recounts the efforts of two parents to raise a gender-neutral child.
It's a great intro piece to the idea of gender as a social construction, but it's clear that gender identity is a complicated topic, as Nat Geo sets out to make clear.
The magazine has tons of terrific info including definitions and so much more, as I wrote on The DC Moms. I consider it recommended reading for everyone, and I'm thrilled that the documentary is getting out there. There's also an accompanying Discussion Guide, and schools, colleges, universities and non-profits can apply to host a screening and discussion at bit.ly/NatGeoGenderRevolution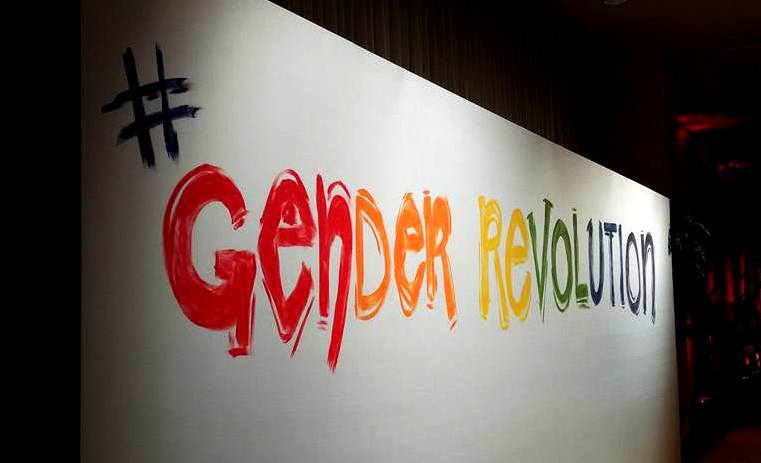 I initially had no desire to learn the sex of my first child. I wanted to raise my child with neutral expectations. But when I was about 6 weeks pregnant, I felt that I received a message from him that he was a boy. And I kinda freaked out. Truth be told, I had always imagined having a girl. When I was a girl, I often thanked my lucky stars that I wasn't a boy and didn't have to care about things I didn't care about or to show physical prowess with sports and things like skateboarding. It just seemed like that would be hard.
I was worried about having a male child – about relating to him and about watching him potentially struggle if he was small (like me) or if he didn't identify with all those "boy" things either.
Now that he's almost a tween and is facing a world with more stringent boxes than during his preschooler days when boys and girls played together more organically, those concerns are front and center.
While I'm thrilled that we are living in a time when issues are being discussed more openly and less is seen as taboo, it's challenging to be in this political climate where inclusion is not forefront on the current Republican administration's agenda. My level of depression since November has been pretty intense, exacerbated by acute and chronic health issues.
But attending the Women's March with my son was incredibly powerful. No matter what happens in the next four years (don't say eight!), that day on the Mall showed him that he and I are not alone. We marched with hundreds of other people – and know we were part of hundreds of thousands – who share our values of inclusion, tolerance and so much more.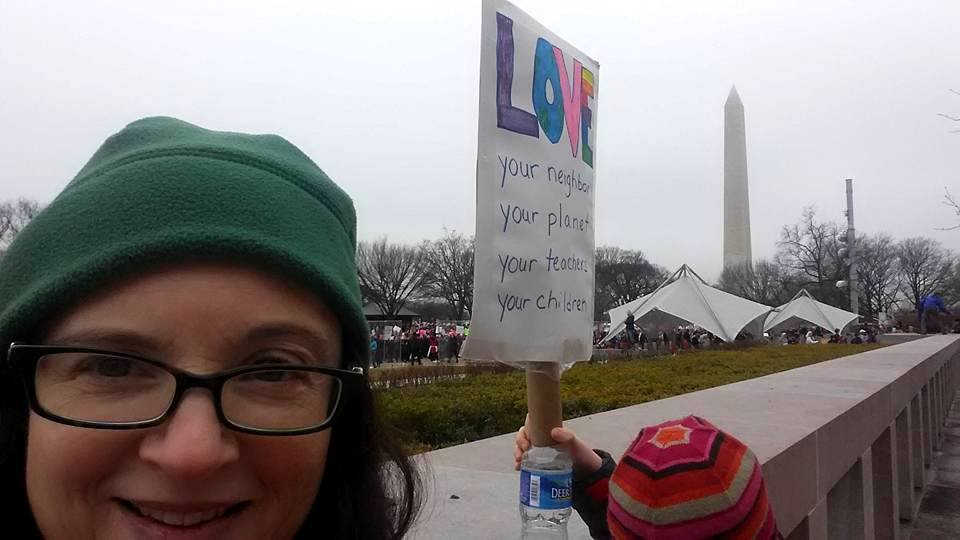 Being part of the Gender Revolution premiere buoyed me the same way. I felt so grateful to be living at this time.
Unfortunately, I never know how exhausted I might be after an afternoon out like that one or from going out in the evening as for the documentary screening.
I am currently experiencing an active Lyme infection, and my Epstein-Barr (mono) is still reactivated, among other health issues. Sometimes I get by okay that day but fatigue sets in after the effect. It's tough to balance what I want to do and what I can realistically do without crashing, and I wish I were able to be more active on so many issues that require attention right now.
I didn't make it downtown for the whole day, didn't find someone to make me a pussy hat, and even bought and drank water in plastic bottles! But at least I got there! And I made it out at night too, which is usually reserved only for PTA meetings, Holistic Moms meetings and the very occasional author talk.
I can't make it to every protest, but I can write and share. And I can talk with my children about the things that matter to me.
To read more about my take on the Gender Revolution documentary and the National Geographic special issue on Gender, read my longer post at bit.ly/GenderRevolutionTheDCMoms.