It's been a lifelong desire of mine to live many different existences at one time.
I wanted to be a jet-setting child actress and also live a life of quiet contemptation from my perch in the treehouse. I wanted to be a busy, driven academic and also a party girl.
Today, I want to be both a close-to-the ground earth mama and a polished writer and businesswoman.
And I'd like to live both in the middle of nowhere and also at the center of everything.
Flip a coin.
Actually, I am pretty lucky that I do get to do a lot of things at once. I just wish I could muster up the intention to be happy with them in the moment than think about what else I could be doing if I could, well, live another life simultaneously.
Perhaps I'll have to study Buddhism a little more but until them will simply assume there will be another life for more and different adventures. And try to let go of attachment to any one reality in the process of living in the moment. Except that trying to do all those things at once is also confusing.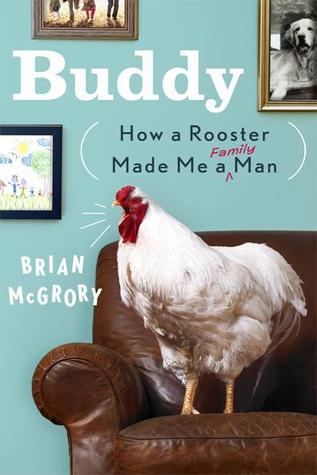 One person seems to have mastered the art of multiple lives during just one: reporter and author Brian McGrory. I received a copy of his new memoir Buddy: How a Rooster Made Me a Family Man
as part my participation in the From Left to Write Book Club.  Being that I am currently only one person with one cluttered and busy life, I have not made it all the way through the book yet, but I'm already jealous of his life so well-lived.
He got to be a successful reporter for the Boston Globe and a novelist, living what sounds like a charmed single life in Boston and in Washington (and traveling around the world for work). And then he also go to be a family man, marrying (many years after divorcing his first wife) a woman with two kids and moving out to the country where he learns life lessons from a rooster named Buddy. It's like he got to hit restart but keep the best of everything he already had from the first round of the game. And then write a book about it to boot.
There are days when I want to start over.
To be single forever and not a mom who fails at a hundred tasks a day, or a wife gets annoyed when her husband sometimes sighs from underappreciation and overtiredness.
To not have pushed to move to DC and to instead have studied something that would have made it seem possible to live more sustainably on something like a homestead.
To have spent at least two months living in New York City or Chicago or San Francisco and more time traveling..
To have quit teaching before I became a mom so that I could have started a freelance career and not floundered for the past nearly 8 years.
Oh the places I haven't gone!
But I do have two beautiful children who I grew and birthed, and one of them even shares my eye color. I do have a beautiful home that reflects my values in lots of ways. Sure, I need to tend more my garden and my yard and my clutter — and my children — to keep them from getting out of hand, but I do have  and cherish them all.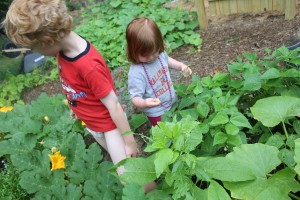 And now that I've been in the DC area for 13 years and have known children to be born here who are now up to my shoulder, it's starting to hit home that I really did choose this life. It's not just the plastic car and blue and pink people that came with this round of the Game of Life.
And now that my health is improving, and now that my youngest child is in school and is using the bathroom and talking in almost coherent sentences with entertaining gestures and inflection, it's starting to seem like maybe in that life I can also include other things I've always said I valued.
So how about I read the rest of Buddy without envy or regret and just with fascination at someone else's journey?
Anything else would be a waste of time. Right?
This post was inspired by Buddy: How a Rooster Made Me a Family Man, a memoir by Brian McGrogry. When Brian left his bachelor life to move to suburbia and join his girlfriend with her two young daughters, he had no idea he needed to win over their rooster too. Join From Left to Write on November 21 as we discuss Buddy: How a Rooster Made Me a Family Man.  As a member, I received a copy of the book for review purposes.
The book is available for purchase here
.