The past several months, I've had my head down focused on freelance writing & editing work, tutoring, and substitute teaching. Like many school districts, ours has a significant shortage of subs, and I felt compelled to take some days so that teachers don't have to cover other classes during their planning time. It's a little bit of money, too.
Having not been in the classroom since right before I had my first child in 2006, I stepped back in and felt at once at home and also like I was walking into a different world. So much of the same, so much that's different.
There's an essay to be written, for sure!
The short version is that I've enjoyed subbing but know with certainty that I could not handle a return to full-time teaching, certainly not while also being a parent and not if my health is any less robust than it is now, which is the best it's been in years. People who teach while parenting have my utmost admiration. I am in awe.
Although the subbing adds to our stress and morning time-crunch, me spending time with other high schoolers has, I think, had a positive impact on my my relationship with my kids. It's helpful to feel the vibe of public school these days and get a sense of the world they are living in.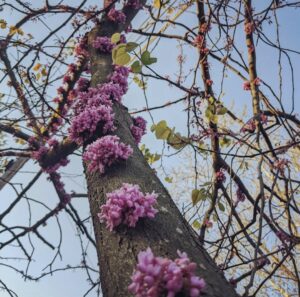 When I'm not subbing, tutoring or writing for other people, I'm working on my own fiction, essays and poetry.
In the coming weeks, I'll be traveling to Lit Camp, where I will workshop some short stories, and, I hope, write a bunch of new material. I'm excited for my first solo trip in years and to meet my writing partner and online/phone friend in person!
In order to create more space for creativity, I announced on Earth Day that I was retiring the DC-area family wellness site I founded eight years earlier.
Mindful Healthy Life was a labor of love that I hoped to turn into a business, but, given my health needs and those of my children, it wasn't possible for me to invest the amount of energy and funds (or energy to raise funds) into the site.
I'm proud of all the posts I wrote (hundreds of them!) and the guest posts I curated. The site will remain up until or unless I can think of another way to archive them. Click here to see my thank-you-and-goodbye post.
In January, I was pleased to read my fiction at The Literary Cypher. "Under Construction" appears in Gargoyle 74 and is adapted from my novel, for which I'm currently seeking representation.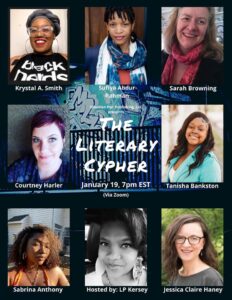 I've loved the flash critique group I've participated in via the Bethesda Writer's Center (and so many of their craft talks), the recent Barrelhouse Conversations & Connections conference, Eastern Shore Writer's Association events. I had a great time at the AWP conference in March, and I'm looking forward to the Washington Writers Conference.
Still, it's always a challenge to balance writing and parenting.
I hope that a week away will help me build some new habits and commit to writing and submitting.
(And applying to other conferences and residencies!)