For the last month, it's been neglect the blog or neglect the children. Or both.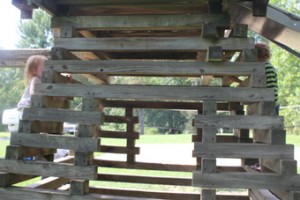 Today I am at BlogHer '12, so it's the kids who are getting none of mama's love. They are, however, getting thoroughly entertained and spoiled by their cousins and aunt and uncle. Really, I think my son may learn to swim and my daughter may learn to talk in the few days I'm away.
For much of the earlier part of the summer, it's been a whirlwind of preparing for the final stages of our house renovation, packing, moving, traveling, and more more traveling.
Some of the loftier goals for healthy eating and gone out the window, and fortunately my body is able to tolerate it okay so far (and by that, I mean that I am eating fresh veggies again and that I actually actually ate a small amount of rice in dosa and uttapam from an Indian restaurant, Madras Masala in Ann Arbor).
My kids are having a blast but are also getting weary of so much inconsistency. Ditto me.
On the train to New York, I started reading Katrina Kenison's The Gift of an Ordinary Day: A Mother's Memoir
. I love the sense of groundedness she sounds like she had in her sons' early years. Seeing my nieces take care of my daughter also helps me appreciate Kenison's tale of change as they moved into adolescence. The baby I saw born at home 15 years ago is now taking care of my child!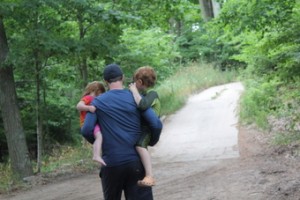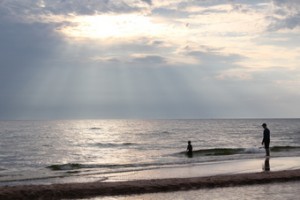 Seeing this growth reminds me just how ephemeral all this now-ness really is. They really will not be young children forever. But I am growing older, too.
So much to process. I'm grateful to be here with so many talented women writers and to have a little space to think before we finally finish moving into our new home. And into the next phase.