Welcome to the March Carnival of Natural Parenting: Natural Parenting Top 10 Lists
This post was written for inclusion in the monthly Carnival of Natural Parenting hosted by Hobo Mama and Code Name: Mama. This month our participants have shared Top 10 lists on a wide variety of aspects of attachment parenting and natural living. Please read to the end to find a list of links to the other carnival participants.
***
I've had lots of folks ask me how I got pregnant after healing from Graves' disease (autoimmune hyperthyroidism) and previously undiagnosed Celiac disease. Then I had extended lactional amenorrhea ; my period didn't return until 29 months postpartum. But, each time I was ready to conceive, we got pregnant on the first try. Some I attribute to luck, but I also take credit for working hard to make sure that my body was as ready as it could be.
Here are some suggestions I would make to anyone thinking about trying to conceive (TTC). I'm focusing on the mama's health, but of course it's important for the father to be paying attention to his nutrition, too, and a sperm issue should always be ruled out if things seem to be taking a long time. But in most cases, these ten strategies should be about all you need if there isn't something more serious going on (and maybe even if there is!)
1. Read about your body
Anyone considering pregnancy would be well served by first reading Taking Charge of Your Fertility and Garden of Fertility. The journey really starts here to understand your body's fertility signs and to get clear on what might be going on with your cycles. These books explain how even light in your bedroom can affect your fertility and a whole bunch of other stuff you will likely not get from a doctor.
If you think of your body in a loving, nurturing way, you will train yourself to be a good parent and be more likely to have your body happy to work with you. Become an expert on yourself and your fertility the way you would a child who had a particular need or condition.
Another great book to read if you are at all concerned about your toxic load is Sandra Steingraber's Having Faith: An Ecologist's Journey to Motherhood. It just might make you want to wait a little longer and detox from medications, environmental pollutants, and unhealthy eating before your body becomes a home (and, later, food source) for a little being.
2. Consider your diet
Nina Planck's book, Real Food for Mother and Baby, is my go-to resource to explain how to get the nutrition a preconceptual body needs. The short version: eat plenty of fat from good sources (avocado, coconut, grassfed dairy, wild fish, and pastured eggs and meat), avoid sugar and processed food.
Make sure you are getting enough fat: forget low-fat items that are processed/non-whole food! If you're vegetarian, think about animal fat/protein sources you might feel comfortable with. I was near-vegan in 2003, subsisting largely off of soy and grain, and I hadn't had a period for 3.5 months when a nutrition counselor convinced me to lay off the soy and start eating eggs and full-fat dairy. I ovulated two weeks later and began having regular periods.
Down the line, I eliminated gluten, dairy, corn and soy, and I've recently eliminated grain/starch/sugar on the GAPS diet. If you are eating something your body can't tolerate, it is not in a good place to conceive. So consider food sensitivities. And, if you've had a restricted (especially vegan) diet for a long time, consider vitamin and mineral deficiencies. A good health counselor can talk you through this and get you some testing that might give some clues.
And no matter what, eat lots of organic produce! And probiotic foods.
3. Get acupuncture
This healing modality can help increase circulation, regulate hormones, decrease stress and physical pain and just generally open your body, mind, and spirit up to creating a new life. When I went in around the time of conception, my practitioner did a few extra spots to let my body be a good "host." And then when I went in just two weeks after conception, she put in one needle that positively buzzed with energy in a way I'd never felt before because I was carrying the beginning of a new life. Pretty cool!
4. Get chiropractic
If there is a structural issue in your way, chiropractic might be worth consulting. Perhaps you had a car accident or a fall many years ago , and your hips never quite realigned. Or maybe your neck has a constant problem that is influencing your thyroid or a nerve near your pituitary. Get checked out!
At a chiropractic conference, I met a practitioner who developed a method called Mercier Therapy, which has been successful at helping women with fertility issues related to endometriosis, scar tissue and other problems. One session with Dr. Mercier working on my c-section scar (after my home VBAC) made a dramatic difference. Dr. Mercier studied a lot of osteopathy to come up with her method, which leads me to my next point.
5. Get energy work
Sometimes there are more subtle nuances at work at the cellular level. Our bodies carry memories of emotions, traumas, events, and sometimes this energy can get stuck. Craniosacral therapy or cranial work with an osteopath can help release some of this energy. I am convinced that both of my pregnancies were assisted by CST. The first time, the practitioner commented specifically on energy around my ovary shortly before ovulation, and I think he helped things move in the right direction. The second time, I had several treatments in the weeks prior to conception because I ran into a glass door (d'oh!) and was very bruised on my nose. That same CST practitioner said the force was so strong it actually let him into my sinus cavity area such that he could work on trauma from my own birth (and my asymmetrical facial structure). I think this might have helped my pituitary, and also just taking the time to slow down and give my body attention was probably necessary for me to conceive.
Other energy modalities that might help include Reiki, chakra healing and crystal healing.
6. Do saliva hormone testing
Blood tests only provide part of the picture on a certain day; they don't tell you about your whole menstrual cycle. A more comprehensive look at what is going on with your body can be found through a cycle-long saliva test through DiagnosTechs. At 11 different points during your cycle, you spit into a tube, and when you're done, you send the tubes off to the company that will provide you and your practitioner with a report that shows the arc of your cycle compared to optimal hormone levels. This will show if you have estrogen dominance (too much estrogen related to progesterone), for which you might try using some progesterone cream and you would for sure stop eating or using all phytoestrogens (including soy) and xenoestrogens (including plastic containers). It could show a quick drop in a hormone after ovulation, or a low level throughout, for which supplements might be indicated.
Reproductive hormone issues are often related with adrenal hormone issues, so your practitioner might recommend diet or other lifestyle changes depending on what your profile suggests. There are also panels specifically for adrenal health and other hormone issues that can be done at different points throughout the day to see what your cortisol levels are doing compared to what would be expected.
My first test in 2005 showed estrogen dominance with my very long cycles. Within a short time of starting progesterone cream, I ovulated and conceived my son. My test in 2009 showed much more average hormone levels. How interesting to see what difference time — time in general and time off the Pill — and a changed diet could do!
7. Do yoga

In addition to helping you manage stress and to oxygenate your body with all that great breathwork, yoga can offer therapeutic benefits for a number of conditions. Certain poses, like cobbler's pose or butterfly pose, are great for bringing circulation to the reproductive system. The Iyengar yoga book, Path to Holistic Health, has several series of poses for different fertility-related issues.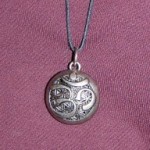 Days before I conceived my son, I walked out of a yoga class where the energy just didn't feel right. I came home and, with my Iyengar book at hand, did my own practice that I believe helped things go in the right direction!
8. Clear your emotional baggage
Okay, this one is a life-long process. But seriously, try to unleash your burden before 1) some of it gets passed on to your baby and 2) you become a sleep-deprived parent. If you are holding a lot of fear or anger, that's not a good foundation for a new being, and it might be blocking your body from creating one. So free your mind, and the rest will follow. Work with a practitioner who does a meridian tapping technique like Emotional Freedom Technique or Be Set Free Fast, or Eye Movement Desensitization and Reprocessing (EMDR). Or consider hypnotherapy. Mainstream talk therapy is great, too, but adding in these modalities can energetically re-set you in some powerful ways. So can flower essences and essential oils.
9. Laugh, sing, dance (and bellydance!)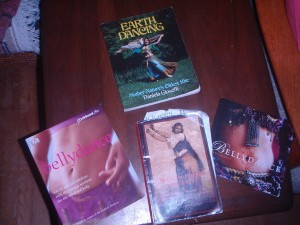 Joy is what you want your baby to be born into, right? So cultivate it and inhabit it. Find some old school tunes you haven't heard in a while, or discover a new artist that you want to sing to at the top of your lungs. Believe in your body's beauty through dance. There are volumes written about how bellydance in particular can increase fertility — check out some research or just get yourself to a class!
10. Imagine your empowering, orgasmic birth each time you have sex
Okay, this one isn't so much necessarily going to contribute to your likelihood of conceiving. But if you've gotten to think of sex as a chore, well, just imagine how you'll feel about parenting! Approach sex full-on for its own sake, and imagine — not to stress you out, but just to keep you positive — that each act of intimacy could be the predictor of a birth experience nine months down the line. Ina May Gaskin and others have said that your birth experience mirrors the act of conception, and when I thought back to my son's conception (described in this poem of mine), it made sense how he ended up with a short cord that necessitated a c-section. So get in it to win it every time!

***

Visit Hobo Mama and Code Name: Mama to find out how you can participate in the next Carnival of Natural Parenting!
Please take time to read the submissions by the other carnival participants:
(This list will be live and updated by afternoon March 8 with all the carnival links.)