Fall's draperies have fallen and are mulching on the ground. The woods behind our house are quieter, the tall trees naked of leaves even as deer nibble the green undergrowth.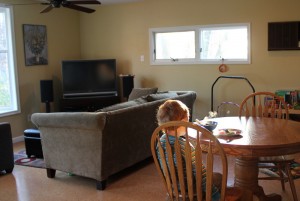 I am astounded by the light.
It pours in now, like sleepy eyes that have just awakened. It comes at funny times and at new angles, finding new crevices to creep into and casting tricks of shadows on the plainest of surfaces.
We are moving.
Moving into winter. Moving into a new season of emptiness ready for the filling. Moving out of babyhood toward opinionation. Moving out of little boyhood into large hands and strong muscles.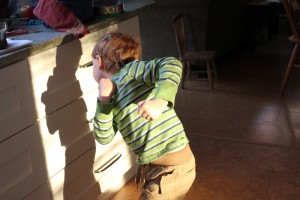 Moving, literally, next door.
Having accepted the rare gift of an opportunity to renovate a home at a cost we just might manage, my family is on the verge of beginning a renovation of the house next to ours, a nearly identical Cape in origin but one in need of much love and tenderness.
I intend to infuse it with beauty.
And intention.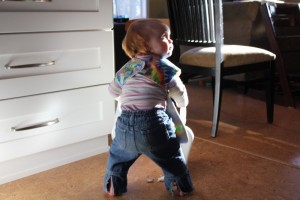 As we embark on a new season of our family lives, we pore over design books and muse about forts and gardens in the bigger lot, I may heed the call to draw inward. While I remain committed to feeding myself and my family nourishing, real food, it may be time to break from following the news toward a time of looking at the light and seeing where we live within it.
If I am quiet, it is to think and imagine. To conjure home. This may take me toward other writing, toward writing about green in building more than the green in my morning juice.
Like everything else, it's a work in progress.
But let the work be play.